Create your own felt turkey craft for kids for Thanksgiving, this is a simple and wonderful project to do with kids of any ages. Having this as a mid-day break Thanksgiving craft is a wonderful idea!
Want a cute DIY Felt Turkey Craft that your child can create on their own? If you have felt lying around your home, I love creating felt crafts because they're simple to make and have bright colors to work with.
While it's not the easiest material to cut with scissors, I usually do the cutting part for younger kids, older kids will enjoy creating their own project.
Each child will love being able to make their own turkeys and keep them, give them, or use them as decorations.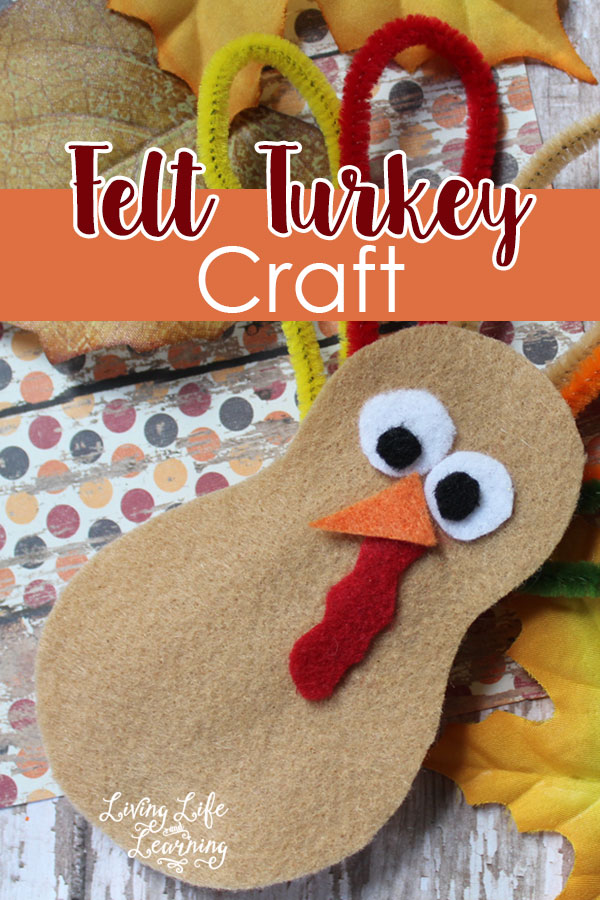 DIY Felt Turkey Craft
What I love about this Thanksgiving felt craft is that it's not just made out of paper. This means that we get to make a craft and get to keep it for as long as we want. And I'll be honest, this really does make a super cure Thanksgiving decor!
Felt Turkey Craft Supplies
All you need to get started on this felt turkey craft are these simple supples.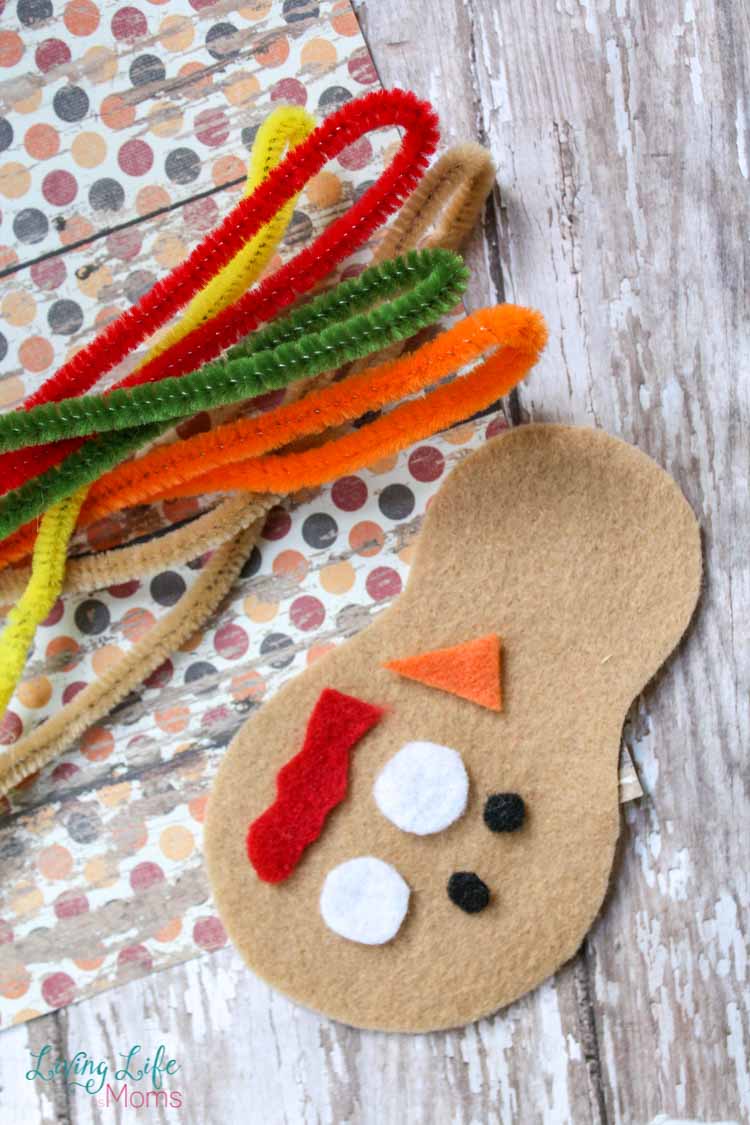 How to make a simple felt turkey
1. Begin by cutting out the body of your turkey, which will be a pear shape using the tan felt. You can just free hand this and just trim as needed to shape.
2. Next, cut out the eyes of your turkey. Two large white circles and two small black circles make the perfect eyes.
3. Finish the face features by cutting out an orange triangle for the beak and a squiggled red oval for the gobbler.
4. Assemble the face by gluing on the felt facial features as shown.
5. You can now create the feathers of your turkey by folding the pipe cleaners in half to create the feather look. Add generous dabs of glue at the end and press them to the back of the felt body. Hold in place until secure.
6. Your felt turkey is now complete and ready to be displayed. You can show it off as is or add it to the end of a wood craft stick to turn it into a puppet.
Recommended Thanksgiving Decor Ideas
I have a bin with felt craft projects that my daughter likes to take out to play with occasionally. It's a nice activity to have if you're reading a book about Thanksgiving and you can add creative bits from the story as well.
4 Thanksgiving Centerpiece Table Decor Fall Decorations Pumpkins Harvest Autumn Pumpkin Centerpieces for Home Kitchen Featuring Happy Fall Harvest Give Thanks for Indoor Desk Decoration
IMPRESS LIFE Christmas String Lights, Acorn 10ft Silver Wire 40 LED Battery Powered with Dimmable Remote Timer for Ice Age, Indoor Outdoor, Wedding, Birthday Bedroom Fireplace Mantel Xmas Decorations
MorTime 4 Pack Thanksgiving Themed Pumpkin Table Decors, Wood Harvest Glittery Pumpkins for Home Office Thanksgiving Decorations
Holiday Designs Rustic Fall Small Pumpkin Trio – Set of 3 – Thanksgiving Decoration or Table Centerpiece Decor
Whaline Happy Fall Pumpkin Burlap Banner Harvest Home Decor Bunting Flag Garland Party Thanksgiving Day Decoration
MorTime Thanksgiving Wreath with LED Lights Pumpkin Berries Maple Leaves, 17
See how cute the feathers are? Using different colored pipe cleaners is an easy way to give this turkey a whole new look! (Or if your child doesn't want to vary the colors, they can just use the same color for all of them!)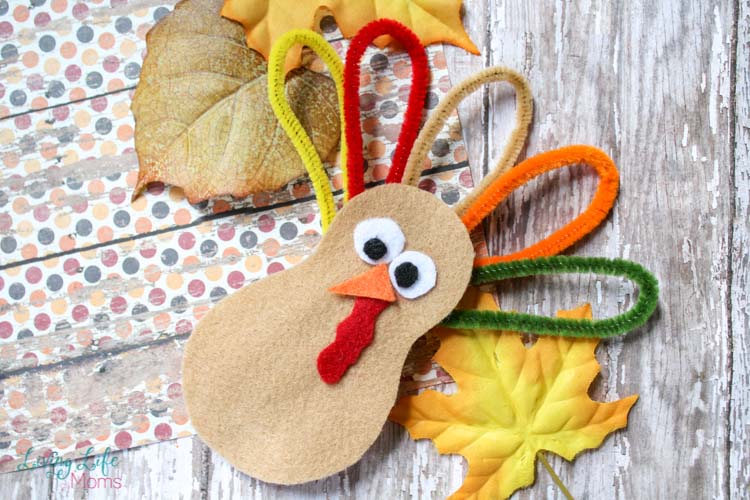 More Fall Ideas
You can never have too many fall craft ideas. Here are some of our other favorite fall crafts that you can easily do as well.