Thanksgiving Snack for Kids
Are you looking for a super simple Thanksgiving snack for kids? I have just what you need!
I love creating crafts for kids! It is so fun to see them create and have pride in their work. Lots of children enjoy crafts, maybe your child is not one of them so you are thinking you can push this post aside because it just won't fly in your house- well think again.
What is better than a craft- a craft that involves food, and even better than that, a craft that includes candy?! Here is a wonderful (and yummy) Thanksgiving snack for kids.
So today I have a craft this is just that- and I would venture to say that even the least crafty child will be willing to give this one a whirl.
What I love about this craft is that it can just be a fun and easy activity or it can be functional and you and your children can create one of these little turkeys for each person who will be coming to your Thanksgiving Dinner this year. So go ahead, get started.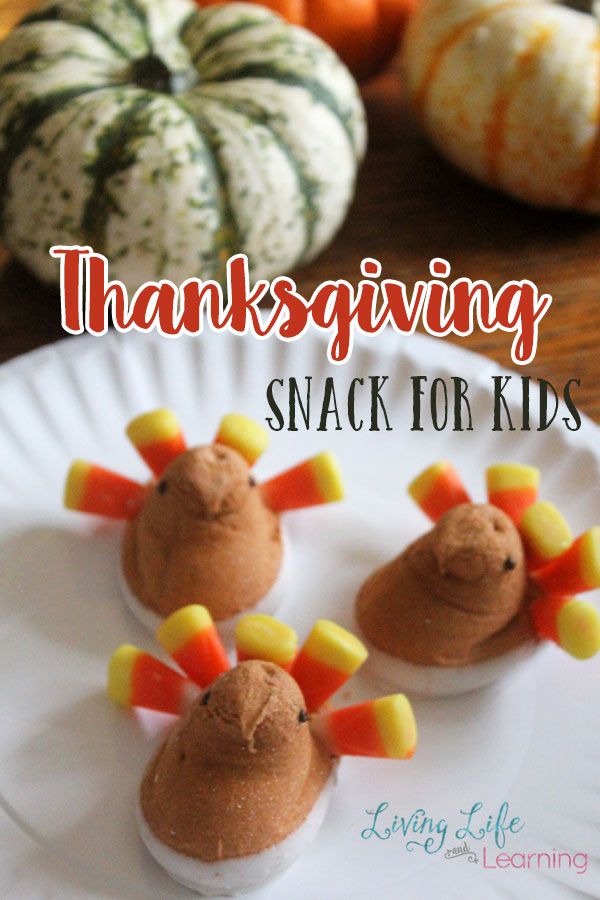 Thanksgiving Snack for Kids
Everyone knows that Thanksgiving offers big dinners and family gatherings, but what about that downtime in-between when you've got the kids that are just begging for a snack? This is where this Thanksgiving snack for kids comes in so handy!
What age can make this snack?
Honestly, any age! There's no real baking at all required and in just 30-seconds or so, you'll have an awesome snack that they can easily enjoy. And with just four simple ingredients, you're going to love the simplicity, too.
Options For Use:
A simple fun and sweet craft
A cute place setting treat
A cute little take-home treat for Thanksgiving guests.
A topper for cupcakes or a cake
An appetizers prior to Thanksgiving dinner
Much More!
 Peeps Fall Holiday Set Halloween New Flavors Marshmallow
 Gourmet Candy Corn,2LBS
 Wilton Icing Tube, Chocolate
&
See how much fun this snack can be? I know we're always telling our kids not to play with their food…but in the big scheme of things, this is one snack that they just have to build and play with!
With the two main ingredients being peeps and candy corn, there's really not that much left to it. Let the children build them, play with them, and eat them and they're certain to be a hit!
Thanksgiving Snack for Kids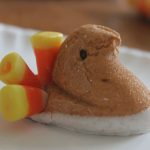 You're going to love this super simple Thanksgiving Snack for Kids.
Peeps- Maple and Brown Sugar Turkeys
Candy Corn (Any brand)
Paper Plate (or other creating surfaces)
Optional: Brown Frosting
Place a peep turkey on a paper plate.

Stick 4-6 candy corns, point down, into the back of the turkey (behind the head).

Optional: If you are going to be using these as place settings and are creating them ahead of time I would use frosting to secure the candy corn pieces. In this case, I would put a small (1/2-1 teaspoon) amount of frosting behind the head of the turkey and then place the candy corn piece, point down, into the frosting and then into the marshmallow of the turkey. This will make them more secure and less likely to fall over.

Display in some adorable way or at each place setting, or just eat them all up!!
Note: If you won't be eating these right away I would suggest putting them in an airtight container so the peeps don't get hard and crunchy!
More Thanksgiving Snacks and Ideas