15 Cheerful Christmas Cupcake Decorating Ideas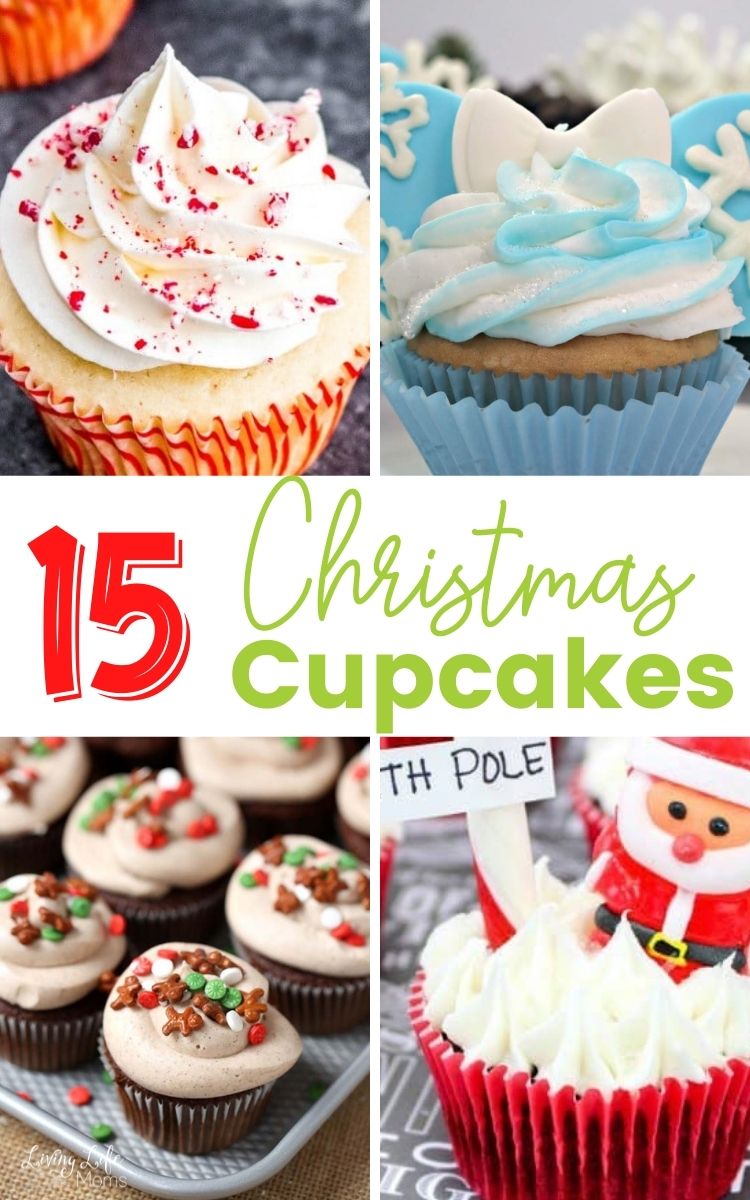 Gotta love that dessert table that is filled with festive Christmas cupcakes and other goodies for the holidays! They are one of our favorites and those cheerful Christmas cupcake decorating ideas look so festive on the table.
Christmas cupcakes are also fun to make. They allow you to use your favorite cupcake recipe, whether it is homemade or store bought, and get creative making them into just about anything.
If you are looking for some festive Christmas cupcakes that you can use for upcoming holiday parties or want something to satisfy that holiday sweet tooth, these cupcakes are decorated for the holidays and are full of flavor.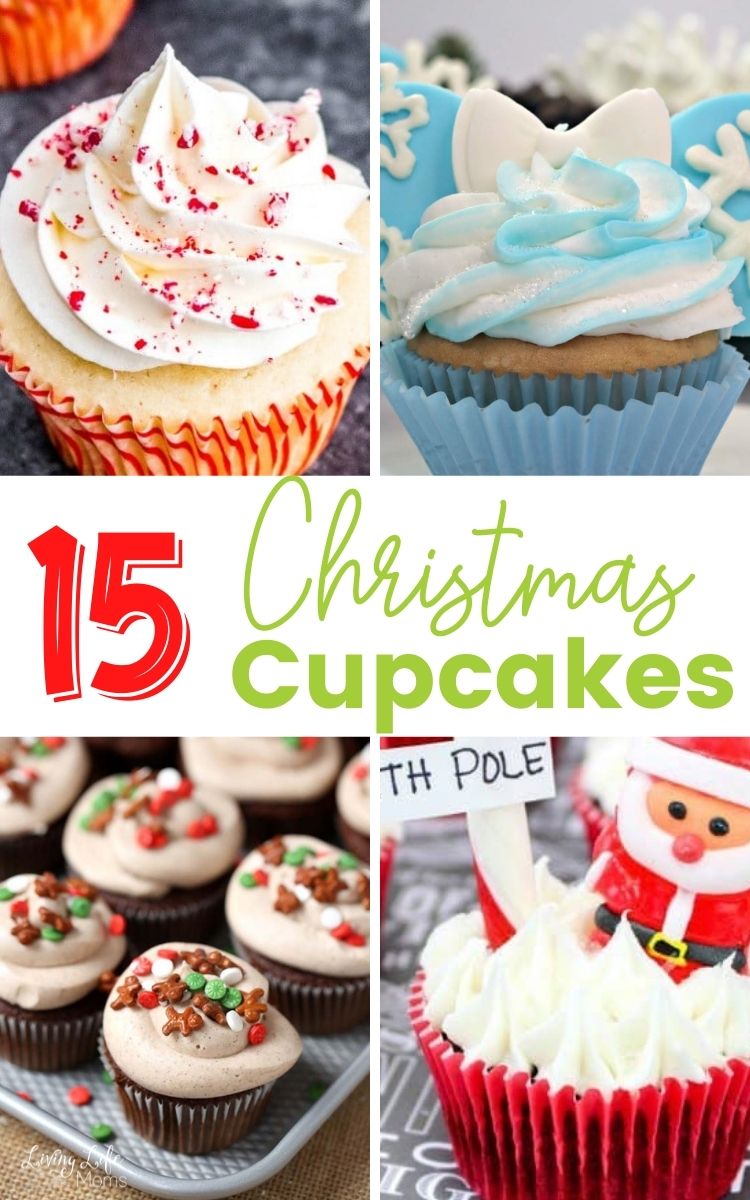 Whether you want to use a cake mix or bake cupcakes from scratch, no one will judge you here.
But you must admit that decorating the cupcakes are the funnest part and allow you to get the most creative.
Recommended Cupcake Decorating Supplies
For some simple ideas and decorating supplies, you can just go with simple
24 Gold Glitter Deer Head cupcake toppers food picks Baby Birthday Shower Christmas Party decor
Blulu 36 Pieces Christmas Cupcake Toppers Picks Glitter Xmas Cake Decorations Christmas Tree Bell Santa Claus Stocking Reindeer Toothpicks for Christmas Birthday Party Favors Supplies
600 Pieces Christmas Cupcake Wrappers, Santa Claus Cupcake Liners, Snowman Cupcake Cups, Xmas Colorful Paper Baking Cups for Cake Candy Make Baking Supplies, 6 Styles (Classic Styles)
96 Pieces Christmas Party Decorations Christmas Cupcake Topper Wrappers Santa Claus Snowman Reindeer Elf Penguin Christmas Tree Christmas Wreath Gingerbread Hand Cake Party Decorations Supplies
Wilton Mini Candy Cane Edible Cupcake Toppers, red, green
Wilton Holiday Mix 6 cell Sprinkles
How to store cupcakes
You can bake cupcakes ahead of time. Let them cool completely and then store them in an airtight container. They will be good for up to 2 days.
Then when you want to frost them you can do so when you're ready to serve them.
Cupcakes are best stored at room temperature. Storing cupcakes in the fridge dries them out.
You can freeze cupcakes in large freezer bags. When you thaw them, just remove them from the freezer and let them thaw on a plate at room temperature. It will take a few hours.
Be sure to remove the liner if using one when you thaw the cupcake.
Cheerful Christmas Cupcakes
Not sure how to decorate those cupcakes this holiday season? See these creative cupcake ideas to get some inspiration. There's so many good ones.
I hope you were inspired with new Christmas cupcake decorating ideas to add more holiday cheer to your dessert table this year.
More Christmas Desserts
Christmas Wreath Rice Krispies Treats
Christmas Chocolate Reindeer Bark