Tired of the same old snacks? Are your kids complaining and asking for junk food? Why not whip up some of these healthier M&Ms energy bites snack. Because we all like to have a treat sometimes, you can choose to have a slightly healthier version of the dessert.
These snacks are great to take those afternoon blahs away while putting a smile on your child's face. If you don't want to add the M&Ms, you could also add raisins
and shredded coconut
, to keep it even healthier.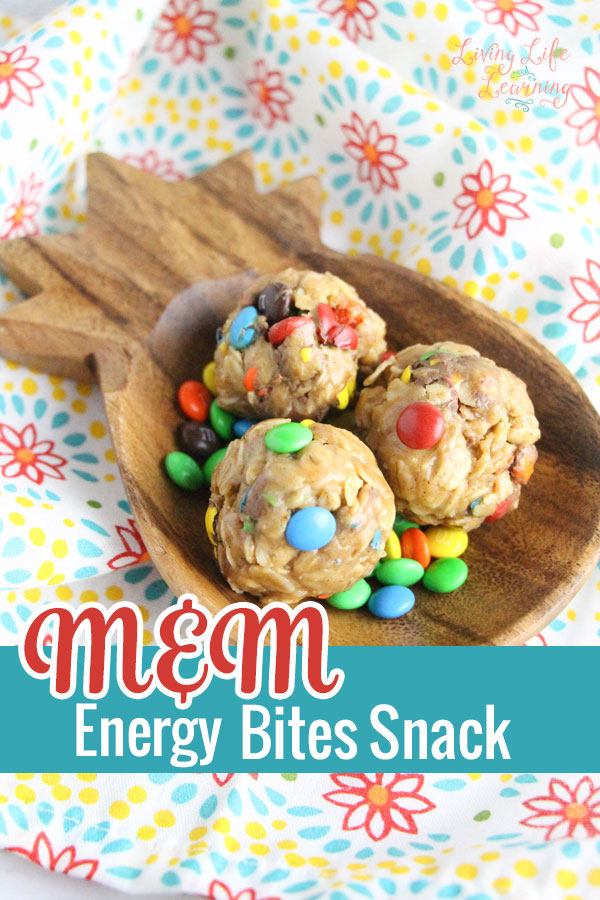 M&M Energy Bites Ingredients
Instructions
Stir all of the ingredients together in a bowl until thoroughly mixed.
Cover and chill in the refrigerator for at least half an hour.
Once chilled, the it out and roll them into balls with your hands.
Store the snack bites in an airtight container and keep it refrigerated for up to 1 week.
Makes about 20-25 balls.
It's so hard to have any leftovers with these lying around the house and it's a huge hit with the kids. You can also change things up by adding nuts and dried fruit.
This is a nice change from your usually treats and it will definitely be the huge hit with the whole family.
Finding Dory Chocolate Pretzels
Get Weekly Updates
Taming the chaos of motherhood -
Subscribe and get a daily schedule printable