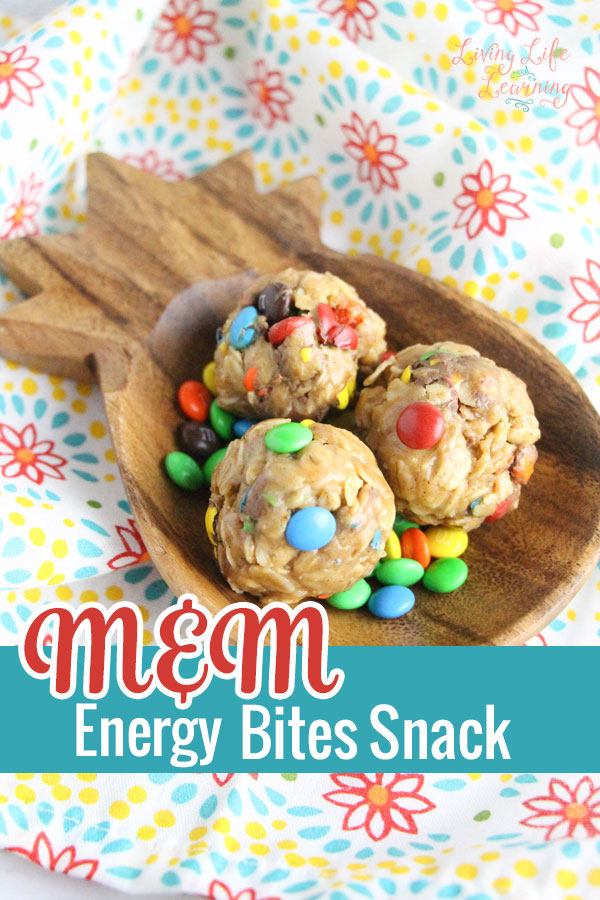 Tired of the same old snacks? Are your kids complaining and asking for junk food? Why not whip up some of this healthier M&Ms energy bites snack. Because we all like to have a treat sometimes, you can choose to have a slightly healthier version of the dessert.
These snacks are great to take those afternoon blahs away while putting a smile on your child's face. If you don't want to add the M&Ms, you could also add raisins and shredded coconut, to keep it even healthier.
I love to make these up and let the kids "think" that they're having a dessert but in all reality, I'm actually getting some good foods into their tummies as well. This is why we love these bite-sized snacks – because they taste like dessert but have added benefits!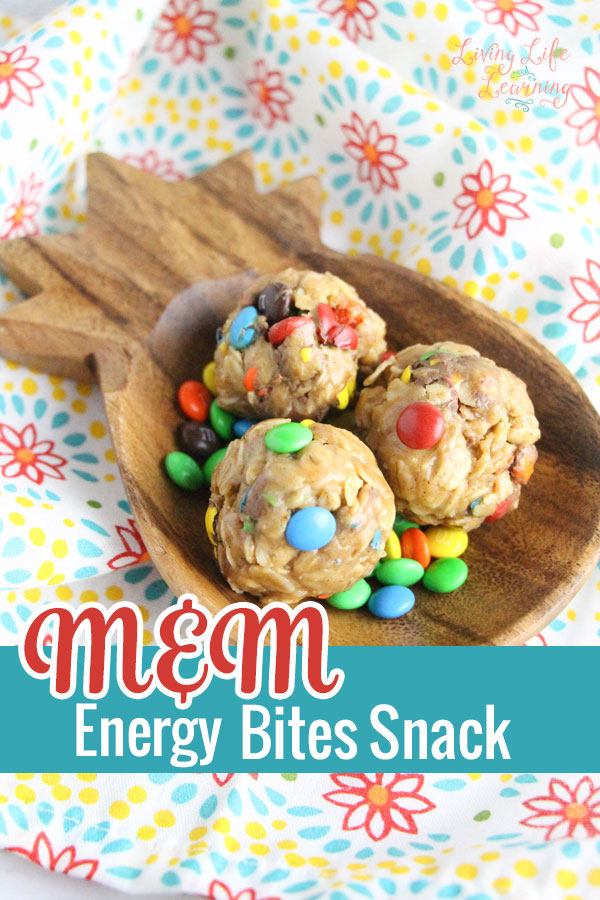 M&M Energy Bites Snack
Have I mentioned why these simple energy bites are my favorite? It's because I don't have to turn on my oven at all to bake anything and I literally just need 5 simple ingredients to get started.
Anytime I can whip up a snack with minimal effort but big taste, I'm totally down for making it happen!
We love to make these up and just have them handy for whenever our sweet tooth starts talking. One snack bite will have your tummy and your tastebuds totally happy.
We also love to take these out with us on picnics or when we're taking a trip in the car. They transport really well and are perfect for an on-the-go treat!
M&M Energy Bites Ingredients
See how simple this ingredient list is? I told you that this recipe couldn't get much easier!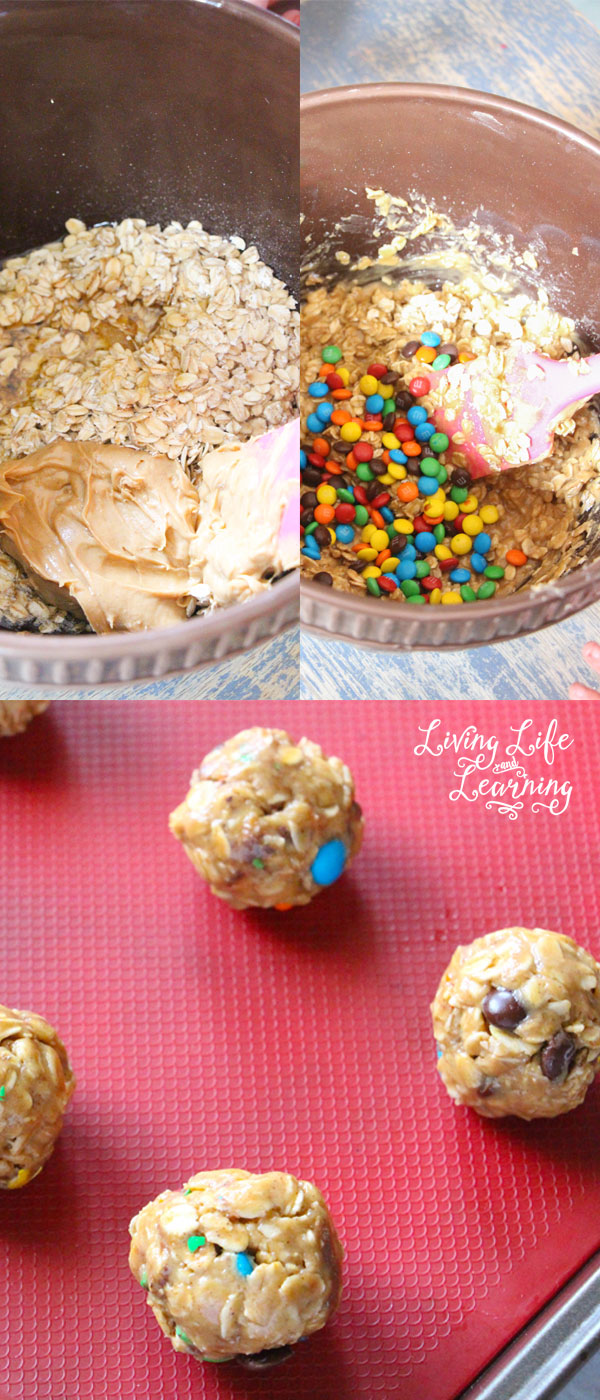 Instructions to make energy bites
The basics of this recipe are super simple. You really just have to focus on gathering up the supplies and then dumping them all together and stirring.
Once you have that done, you'll want to cover and chill it in the fridge for at least an hour so that you can mold them easier into balls with your hands. If you skip this part, it's going to be sticky and not turn out as well.
After you've chilled them for a while, it's time to shape them into balls so that they're bite-sized and easy to eat. The kids would be super good at that part as well so just have them wash their hands and let them dig in on the fun!
Once you've rolled them and made them, put them back in the fridge until you're ready to eat.
As long as you keep them stored in an airtight container, they should be good for up to a week!
This recipe also makes about 25 balls, depending on the size that you make them so there will be more than enough to share!
It's so hard to have any leftovers with these lying around the house and it's a huge hit with the kids. You can also change things up by adding nuts and dried fruit.
Since this is such a simple recipe to make, the kids can literally do this almost on their own. How much fun would this be for them to create a family snack for everyone to share?
Be there for support and helping out here and there but let them take the reigns on this recipe. They'll love being in the kitchen cooking and you'll love watching them create their very own treat!
This is a nice change from your usually treats and it will definitely be the huge hit with the whole family.
M&M Energy Bites
These energy bites are such a fun and simple snack!
Instructions
Stir all of the ingredients together in a bowl until thoroughly mixed.
Cover and chill in the refrigerator for at least half an hour.
Once chilled, the it out and roll them into balls with your hands.
Store the snack bites in an airtight container and keep it refrigerated for up to 1 week.
Makes about 20-25 balls.
More Snacks for Kids
Finding Dory Chocolate Pretzels