Weekly Planning Printable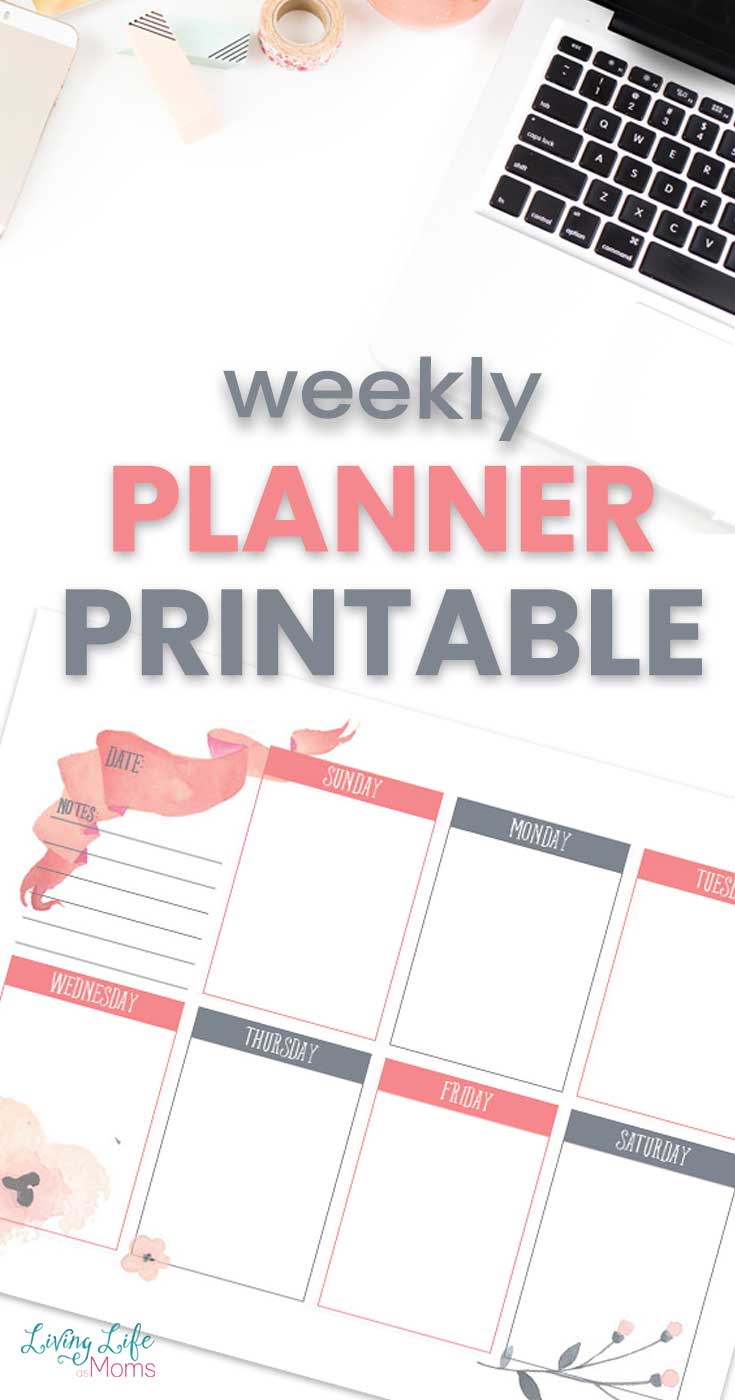 Did you forget that thing that you were supposed to do this Thursday? Why not write it down in my weekly planning printable. As part of my planning printables for moms series, my goal is to help get you a little more organized because we're all busy mothers and we forget.
That's why if there's anything that's important, I always have to write it down right away or else it's forgotten.
There are 2 pages so the printable can be printed double-sided. The first two pages are for print and the last two pages are editable.
If you use Adobe Reader you can actually type into the planning printables and then print them out. I prefer to write in my planners but I know a lot of you like to have them editable as well.
Make sure to check out my Free Travel Planner Printable as well for even more printable tips!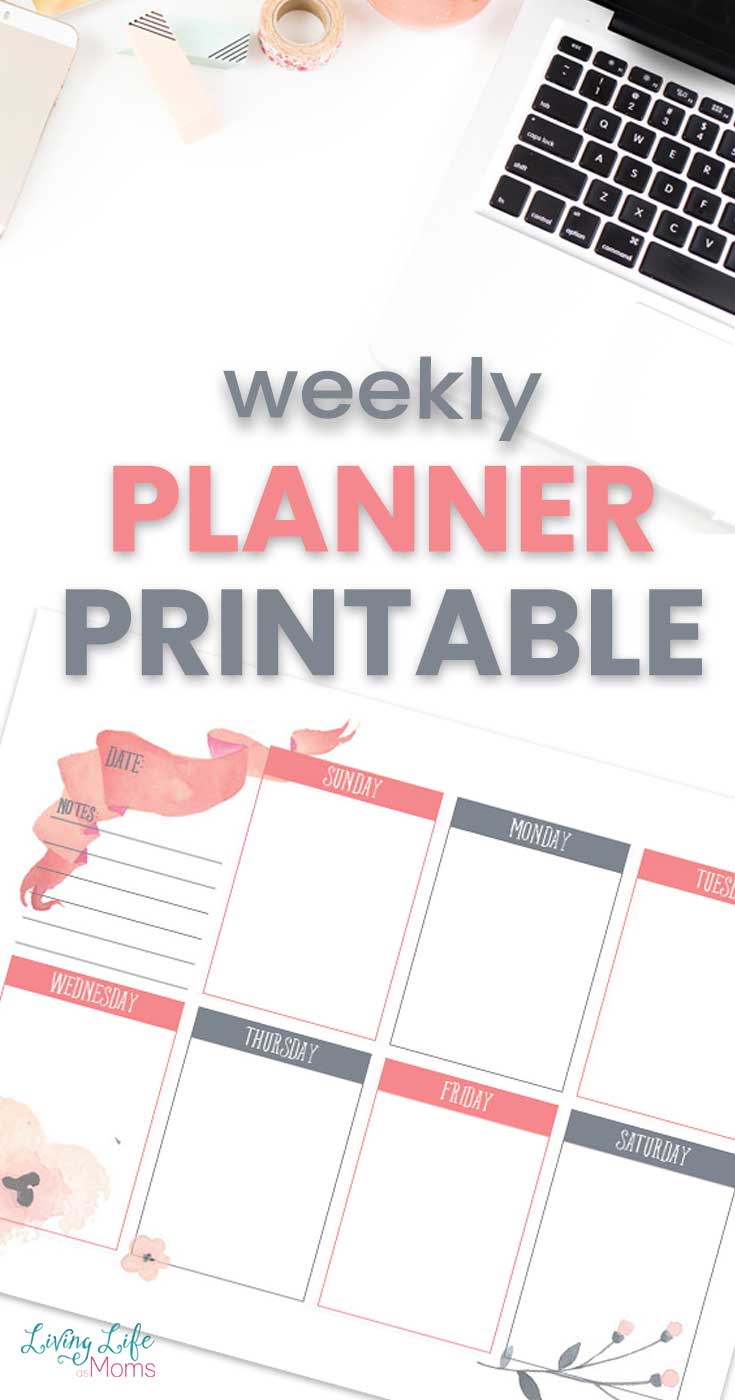 Weekly Planning Printable
This is a great way to keep track of what you need to complete for the upcoming weeks, I do batch work for my blog and like to have specific days dedicated to specific tasks which is why I prefer to see things laid out each week.
I like the monthly calendar to see an overview of my month and then the weekly calendar to break things down into workable chunks.
Some people prefer planning out their week while others like to plan on a larger scale. I've honestly planned all sorts of ways and as long as I'm planning I'm happy.
This type of planner is perfect for anyone who wants to start planning or just fine-tune their planning a bit more. The more that you can plan out your days, the more that you might find that you have more time on your hands to do other things.
Recommended Weekly Planning Pages
If you'd rather not print out your own weekly planning sheets, then grab one of these colorful printed weekly schedules to keep you organized all week.
The great thing about planners is that there are so many to choose from. You can pick a planner to go with the flow of your days or choose one that is unique and different. I like to change up my planners so that I can make planning fun and new again.
Below are just a few options that are great. You can pick and choose based on the layout or the color scheme or what you think will motivate you to plan the most! That is what is best about planners. They're not a one-size fits all type of thing!
Weekly Desk to Do Pad 11

Weekly Planner Pad – to Do List Notepad 52 Sheets Size (10 x 7.8

Weekly Planner – Pack of 2 Weekly Planner Pads, Perfect for to Do Lists, Meal Planning, Appointments, 52 Sheets Each, Floral Designs, 8 x 10 Inches

Magnetic Dry Erase Whiteboard Weekly Calendar for Refrigerator, Weekly Meal Planner and Fridge Dry Erase White Board, New Stain Resistant Technology, 17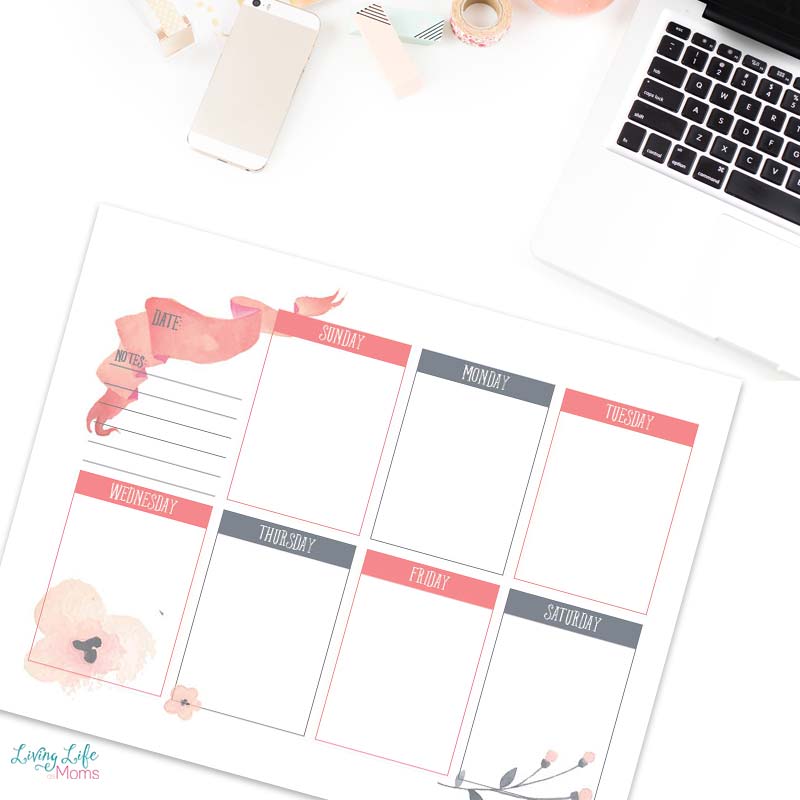 Why is planning important?
Believe it or not, I didn't use to plan out a ton of stuff. This was before I realized how awesome planning really is. I'm not joking, planning is a great way to find the motivation that you didn't even know existed.
So many people think that planning holds you to unrealistic expectations but that is only true if you set things that aren't obtainable. Setting easy goals and making doable plans are well within your reach!
When you take the time to plan, it really can help the stresses of the day melt away. I know that when I make a plan, I find myself feeling better already.
I also like to give myself a buffer because as a mom, things happen. There is never a day that something doesn't come up but that doesn't mean that all my plans have to stop!
When I plan out the day or the week, I like to give myself a pep talk about all the things that I'm going to do. There are so many reasons that planning makes me feel great but the biggest is that I find internal motivation that helps!
Things to add to your weekly schedule
It would be much better for you to write the 3 most important tasks you need to get down than to write down every single thing you hope to accomplish.
Because chances are, you'll look at your weekly schedule and become completely overwhelmed and then not finish a thing on it.
We don't want that.
Prioritize.
You can't do it all. List your top three must do items you need to accomplish for that day. Give yourself some grace and make sure that you don't overwhelm yourself.
Now write it in my weekly planning printable and then cross it off when you're done.
Planning is great but completing the task is even better. Small tasks are great wins that will leave you wanting to do more. Once you start planning, you're going to love it.
See the other planning printables for moms, in this ten day series.
More Planning Pages
When it comes to planning, the more things that you can use, the better. You can even break down your planning to daily plans or broaden it out to a month as well. You have to make a plan for whatever works best for you in a way that makes sense to you, too. The more that you can plan out your time, the better you'll find yourself motivated to stick to the plan.
This is great for someone who likes to have a plan as far out in the future as possible. I love to use a monthly planner for doctor appointments, playdates, school functions, and more.
Having a daily to do list is great as well. This really helps you focus in on the day and not have to worry or make a plan for far out in advance.