Weekly Planning Printable
Did you forget that thing that you were supposed to do this Thursday? Why not write it down in my weekly planning printable. As part of my planning printables for moms series, my goal is to help get you a little more organized because we're all busy mothers and we forget.
That's why if there's anything that's important, I always have to write it down right away or else it's forgotten.
There are 2 pages so the printable can be printed double-sided. The first two pages are for print and the last two pages are editable.
If you use Adobe Reader you can actually type into the planning printables and then print them out. I prefer to write in my planners but I know a lot of you like to have them editable as well.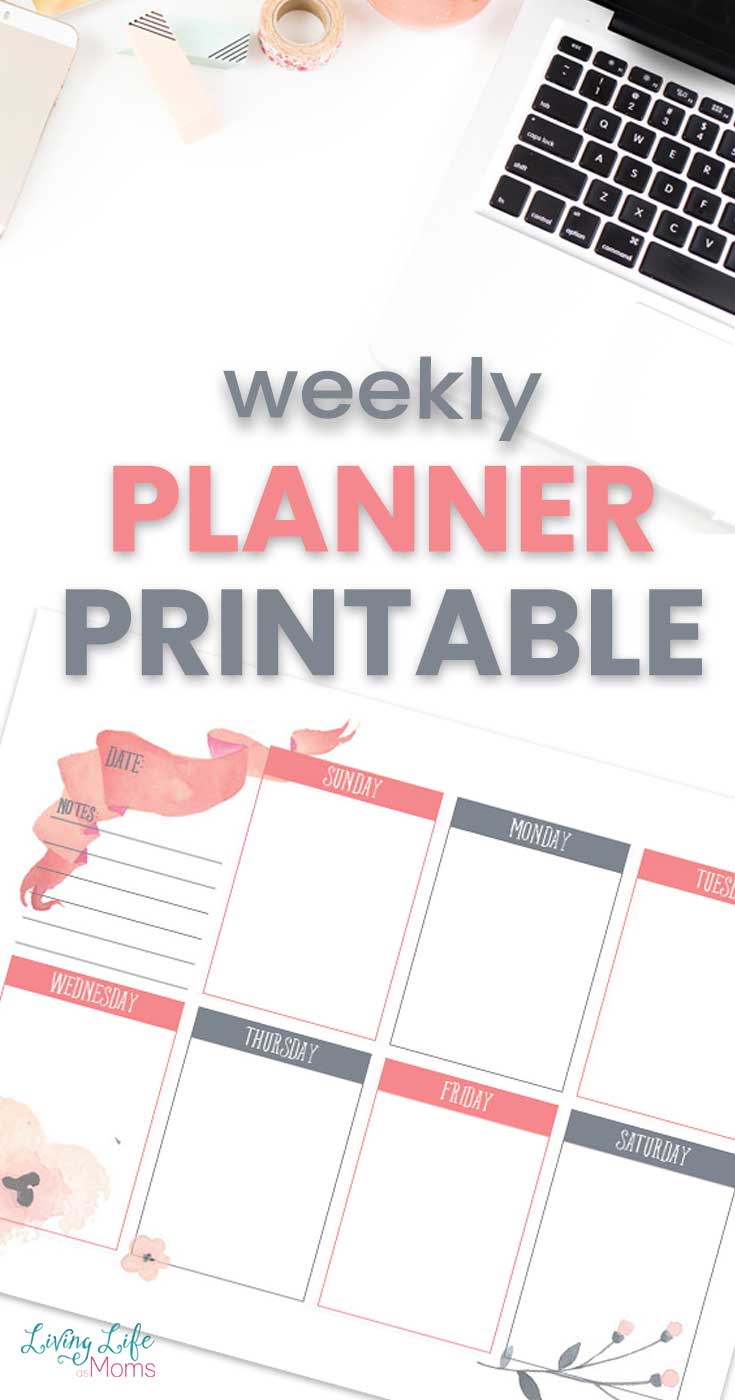 This is a great way to keep track of what you need to complete for the upcoming weeks, I do batch work for my blog and like to have specific days dedicated to specific tasks which is why I prefer to see things laid out each week.
I like the monthly calendar to see an overview of my month and then the weekly calendar to break things down into workable chunks.
Recommended Weekly Planning Pages
If you'd rather not print out your own weekly planning sheets, then grab one of these colorful printed weekly schedules to keep you organized all week.
Weekly Desk to Do Pad 11

Weekly Planner Pad – to Do List Notepad 52 Sheets Size (10 x 7.8

Weekly Planner – Pack of 2 Weekly Planner Pads, Perfect for to Do Lists, Meal Planning, Appointments, 52 Sheets Each, Floral Designs, 8 x 10 Inches

Magnetic Dry Erase Whiteboard Weekly Calendar for Refrigerator, Weekly Meal Planner and Fridge Dry Erase White Board, New Stain Resistant Technology, 17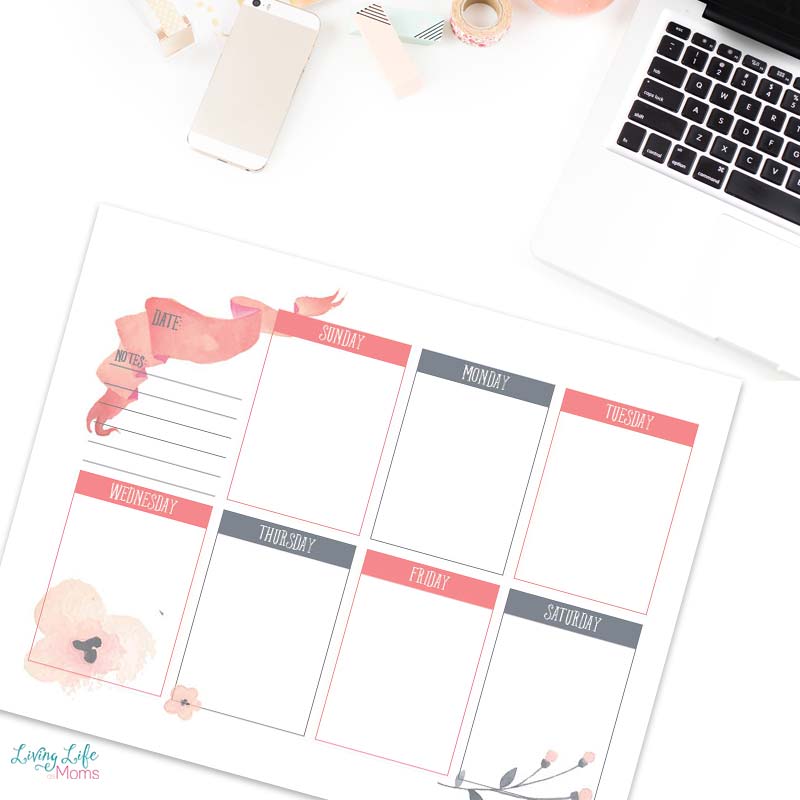 Things to add to your weekly schedule
It would be much better for you to write the 3 most important tasks you need to get down then to write down every single thing you hope to accomplish.
Because chances are, you'll look at your weekly schedule and become completely overwhelmed and then not finish a thing on it.
We don't want that.
Prioritize.
You can't do it all. List your top three must do items you need to accomplish for that day.
Now write it in my weekly planning printable and then cross it off when you're done.
Planning is great but completing the task is even better.
See the other planning printables for moms, in this ten day series.
More Planning Pages