How to Make Galaxy Cupcakes
Love galaxy-themed things? Interested in making something out of this world?
You're going to love learning how to make galaxy cupcakes. These are the perfect way to show your love for outer space. They're fun, easy to make, and look amazing!
With just a few simple ingredients, you can create these delicious works of art. Plus, they're sure to impress your friends and family. So what are you waiting for? Get started on your very own galaxy cupcakes today!
Follow the recipe below to learn how to make these galaxy cupcakes like a pro! Be sure to check out my Best Gift Ideas for Kids Who Love Star Wars for fun out of this world gifts!
Galaxy-themed Cupcakes
What better way to show your kids how much you appreciate them than by making a special treat? These galaxy-themed cupcakes are sure to do the trick!
They may look impressive, but they're actually quite easy to make. These yummy cupcakes are sure to please everyone's taste buds. So go ahead and indulge yourself in a little bit of galaxy-themed sweetness!
Recommended Galaxy Baking Supplies
If you are planning to bake something with a galaxy theme, these supplies are perfect! Grab these cute Outer Space Cookie Cutter Set and create cookies that are out of this world. Get these Precut edible planets, sun, and stars that comes with a cake topper.
Cupcake Ingredients:
All you need are the simple ingredients listed below. Making cupcakes has never been so easy!
Duncan Hines Signature Deliciously Moist Lemon Supreme Cake Mix 16.5 Oz. (3 Pack)
Jell-o Cook & Serve Pudding & Pie Filling Lemon Flavor 2.9 Oz 12 Packs
Gel Food Coloring 10 Colors Set, Tasteless Gel Food Coloring for Cake Decorating Baking Fondant Cookie Frosting Royal Icing – Vegan, Gluten Free (.39 Fl Oz/Bottles)
Frosting Ingredients
Homemade frosting is so simple and easy to make! Just use the simple ingredients below to get started!
1 1/2 sticks salted butter, softened
3-4 cups powdered sugar
*3 tablespoons Hostess Twinkies Coffee Creamer
1 large piping bag, 1 large star frosting tip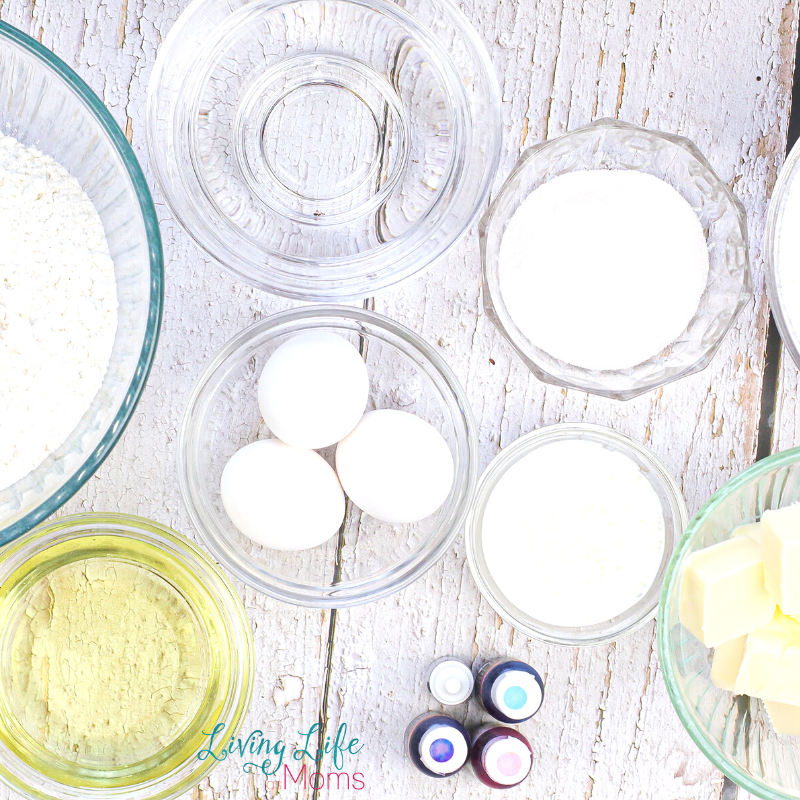 How to make galaxy cupcakes:
Preheat the oven to 350 degrees. Spray or line a standard muffin tin. Add cake mix and pudding to a large mixing bowl.
2. Mix in your water, oil, and eggs using a hand or stand mixer on medium until well incorporated.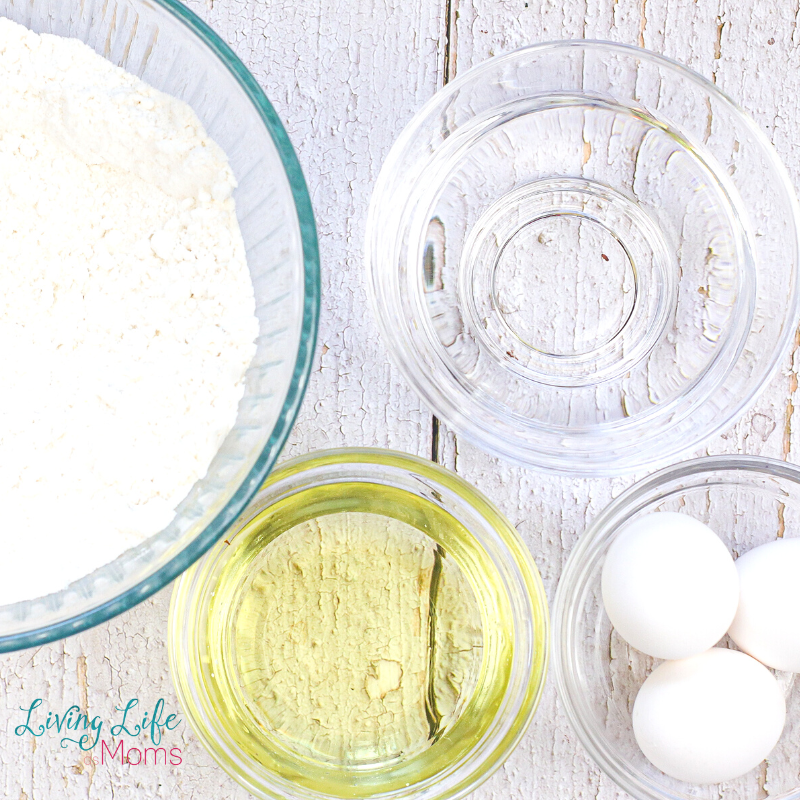 3. Divide the batter evenly between the 4-mixing bowls. Add the pink food coloring to one, the blue to the other, the purple to the 3rd, and the black to the 4th.
4. Alternate adding the colored batter into the muffin tin until each is about 2/3 full. Bake for 18-20 minutes, or until a toothpick comes out clean. Allow to cool completely before adding the frosting.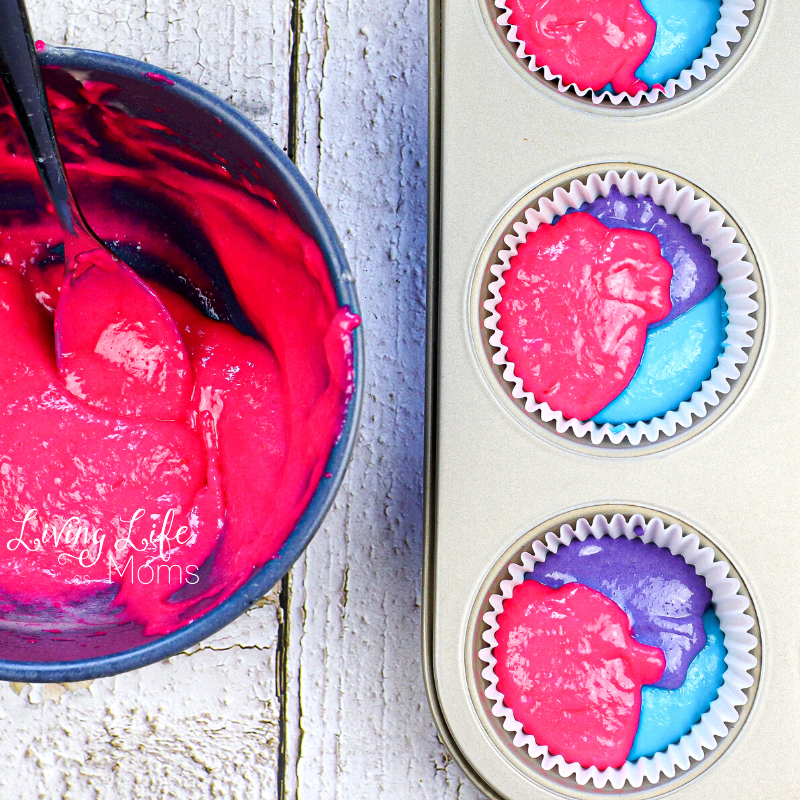 Directions for Frosting:
1. In a large mixing bowl, cream the butter for 2 minutes using a hand or stand mixer, until light and fluffy.
2. Slowly mix in the powdered sugar, 1 cup at a time, while alternating 1 tablespoon of the coffee creamer. Continue to mix until creamy and stiff peaks form.
3. Add the frosting to the prepared piping bag.
4. Frost your cupcakes and garnish with the galaxy sprinkles if desired, and enjoy!
Since this recipe makes 24 cupcakes, it's more than enough to share!
How do I know when cupcakes are done baking?
You'll want to pay attention to the cooking times as they're important. Once the top of the cupcakes starts to turn a golden brown, that is your visual cue that they're just about done baking.
The other easy way to check if cupcakes are done is to use the toothpick test. Insert a clean toothpick into the center of a cupcake. If the toothpick comes out clean, the cupcakes are done baking and ready to be taken out of the oven.
Can I use store-bought frosting for this recipe?
You can use any type of frosting that you want. I love this simple frosting recipe, so it's my go-to when I'm baking cupcakes and cakes at home.
If you want to buy frosting at the store, change it up and try other flavors.
How to store leftover cupcakes
Since you're making such a large batch of cupcakes, it's important to store them the right way. The best way to keep cupcakes fresh is to store them in an airtight container.
This will keep the air out and keep the cupcakes nice and moist. If they do happen to dry out, you can always scrape off the frosting, pop them in the microwave for a few seconds and soften them up, add the frosting back on and enjoy!
You can also freeze these cupcakes to save for later – but freeze them without frosting. Once you decide to unthaw them and eat, move them to the fridge first to thaw, and then add the frosting.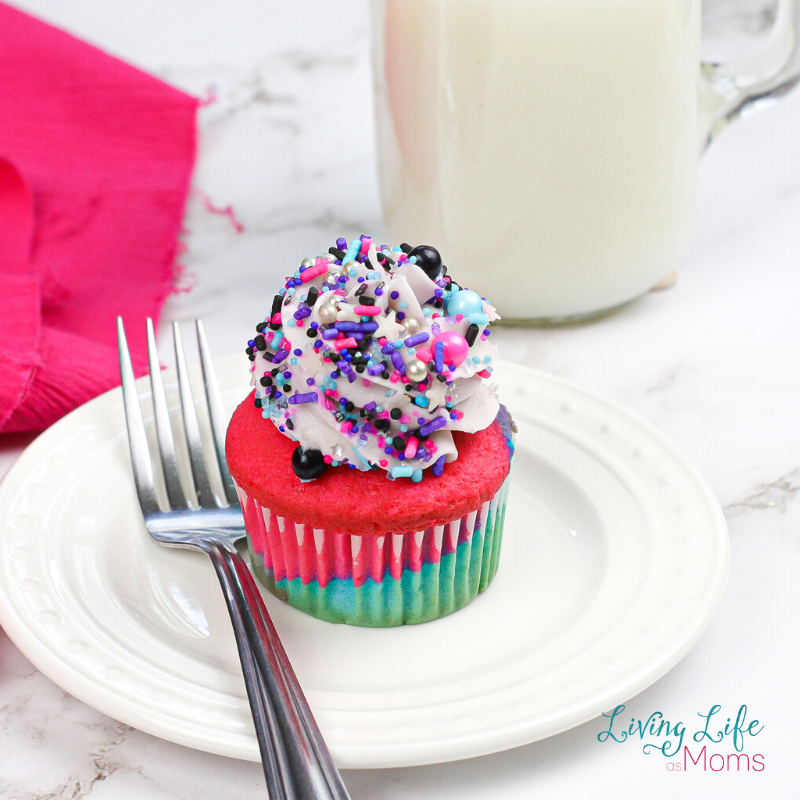 You're going to love the look and flavor of these cupcakes. These are perfect for birthdays, parties, sleepovers, and anything else that you want to serve them.
Everyone is going to love the taste and flavor of these cupcakes, and I can't wait to hear about it!
How to Make Galaxy Cupcakes
Try this delicious cupcake recipe that will let everyone have a glimpse of outer space. Space fans will be super happy to have a bite of these cute cupcakes.
This cupcake recipe is sure to be a hit with kids and adults alike, especially with those who love space! So, heat up the oven and start baking!
More Cupcake Recipes
Here are some of my other favorite cupcake recipes that I think you'll love as well! They're all unique and delicious and fun to make! Have fun baking!
If you want an easy but delicious cupcake recipe, these yummy funfetti cupcakes are what you need!
Red White and Blue Sprinkle Cupcakes
How to Make Fondant Unicorn Cupcakes
Perfect Vanilla Cupcake Recipe by Natasha's Kitchen
Super Moist Chocolate Cupcakes by Sally's Baking Recipes