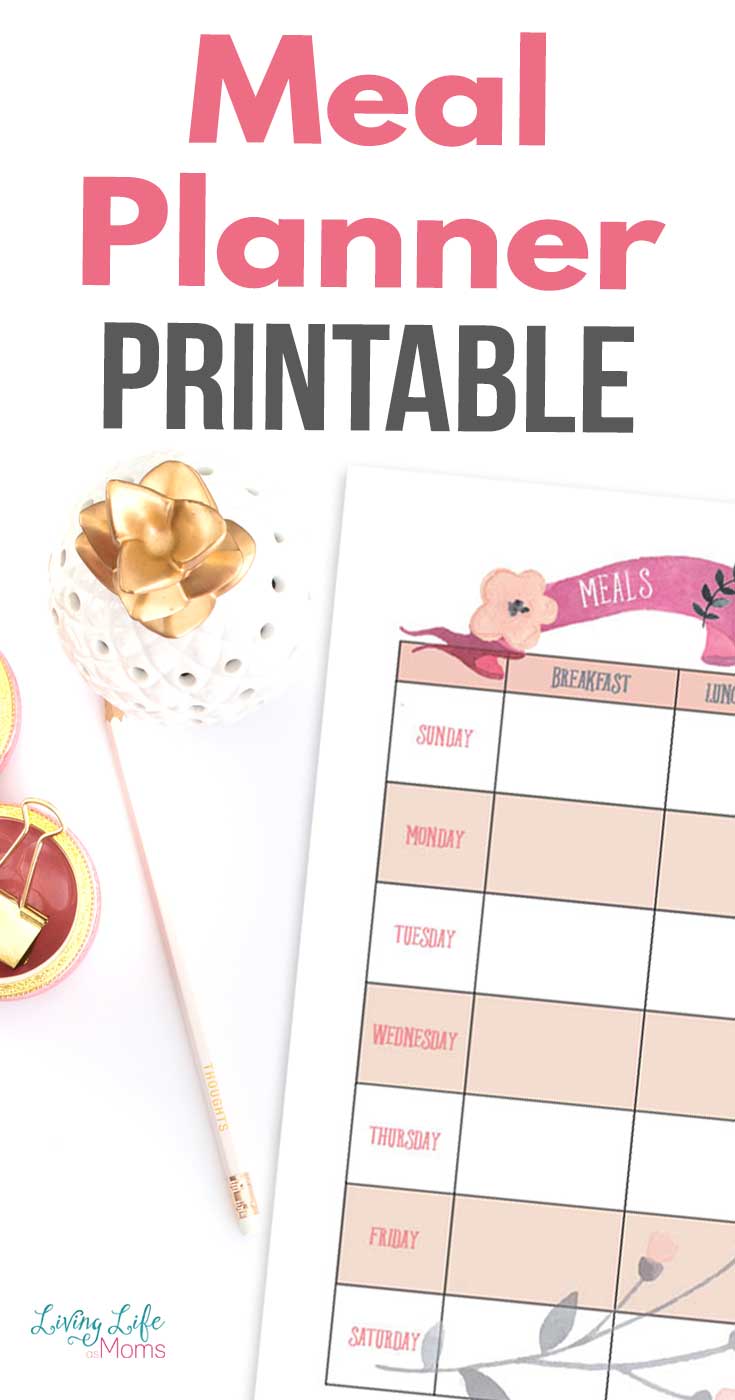 Get ready! This Meal Planning Printable is about to change anything and everything that you thought you knew about making dinner!
Wondering what you'll be making for dinner tonight? Tired of not having the right ingredients for that meal you wanted to have? Don't want to scramble for last-minute dinner ideas when you're too tired to get creative? Have your kids gotten tired of the frozen pizza you always pull out when you're too tired to cook?
If you take a few minutes to meal plan for the entire week, you can use it to add items to your shopping list and then have everything you need for the entire week in one shopping trip. I'm not too creative which I should change, but I have some great go-to meal ideas that I like to have at least once a week.
This Meal Planning printable will help you plan out your meals with ease. No more stressing out what you're going to feed the family!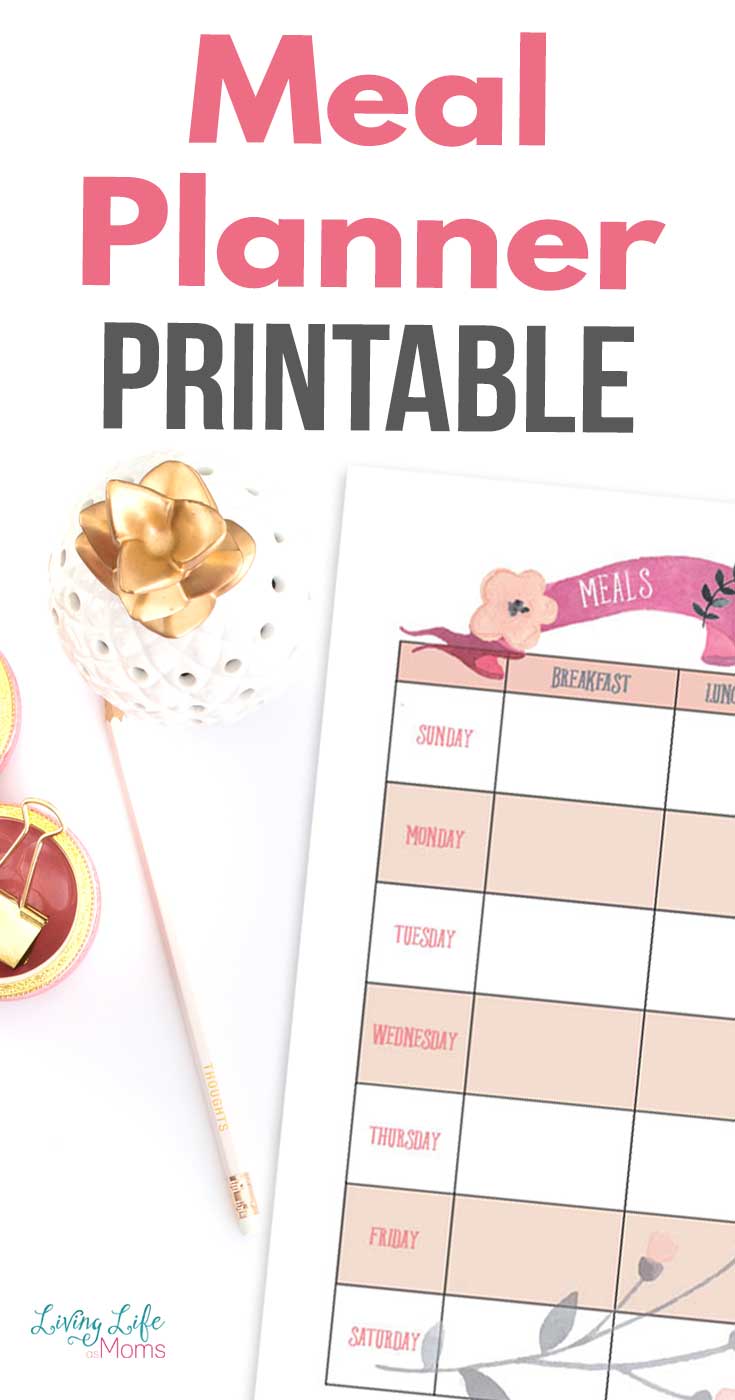 Meal Planning Printable
I know if I don't write things down, I will always forget something at the store when I'm shopping so I prefer to plan ahead and to see if I can make anything with the things I already have in my freezer or pantry.
I like doing this because it clears out the food that we've already spent money on and it gives me a chance to get a bit creative with the recipes. But sometimes, I need a little bit of help envisioning what I'm going to cook.
When this happens, I really do rely on my meal planning printables to get my brain motivated and started.
What comes with this simple meal planning printable?
There are four pages, 2 pages so you can print double-sided and then the last two pages are editable which you can type in and then print as needed. You'll need to have Adobe Reader to do this.
But once you print it out, you're going to love the ease of use. It's a great printable that will really help you gear up to get some food on the table. And the best part? This printable is free and doesn't cost you a thing!
Meal planning isn't supposed to be hard at all. And it's actually supposed to help ease the stresses of the day and week so that you can plan ahead and be prepared. Stop thinking of meal planning as a way to push through and start looking at it as a way that you can plan and get better!
Stress-Free Family Meal Planning: Easy, Healthy Recipes for Busy Homes
Cook Once, Eat All Week: 26 Weeks of Gluten-Free, Affordable Meal Prep to Preserve Your Time & Sanity
Taste of Home Meal Planning: The 500+ Recipes, Secrets & Tips that Busy Meal Planners Rely on Most
The Healthy Meal Prep Cookbook: Easy and Wholesome Meals to Cook, Prep, Grab, and Go
Sweetzer & Orange Gold Meal Planner and Grocery List Magnetic Notepad. 7×10" Meal Planning Pad with Tear Off Shopping List. Plan Weekly Menu Food for Weight Loss or Dinner List for Family!
Magnetic Chalkboard Monthly Calendar – Weekly Meal Planning Blackboard Combo Set with Neon Bright Liquid Chalk Markers – Bonus Grocery List and Notepad Blackboard for Refrigerator Included
Want to make meals even simpler? Get a slow cooker so that you can prep your dinner in the mornings and have it ready by dinner time.
Or cook in even less time with in Instant Pot, I love our 8 Quart Instant Pot, makes enough food for our family of 5.
Now that you know that you can meal plan with the best of them, it's time to make it official and put your pencil to paper. Print out the meal plan printable below to start organizing your family meals! Trust me when I say that once you start meal planning, you're never going to want to stop doing it! It literally makes the whole process a breeze!
Get your free meal planning printable here! It's as simple as clicking and printing.
Grab the other printables in my 10-day series – Planning Printables for Moms.
More free printables for mom: