Who has gone to the store to get one thing, only to come out with ten things, not one of them being the thing you went to the store in the first place? Yep, me.
That's why you need a shopping list to go along with your meal plans, they save you time, money and your sanity so you don't have to go back for a second trip. You know what happens if you have to go back to the store for another trip? You spend more money on stuff you don't really need.
Make a shopping list ahead of time, your wallet will thank you.
I've added a shopping list printable as well as an editable one. I've organized by type of product so you'll likely find the items in the same area. I know if I leave the produce section without getting everything I need, I'll forget it by the time I come back to the front of the store.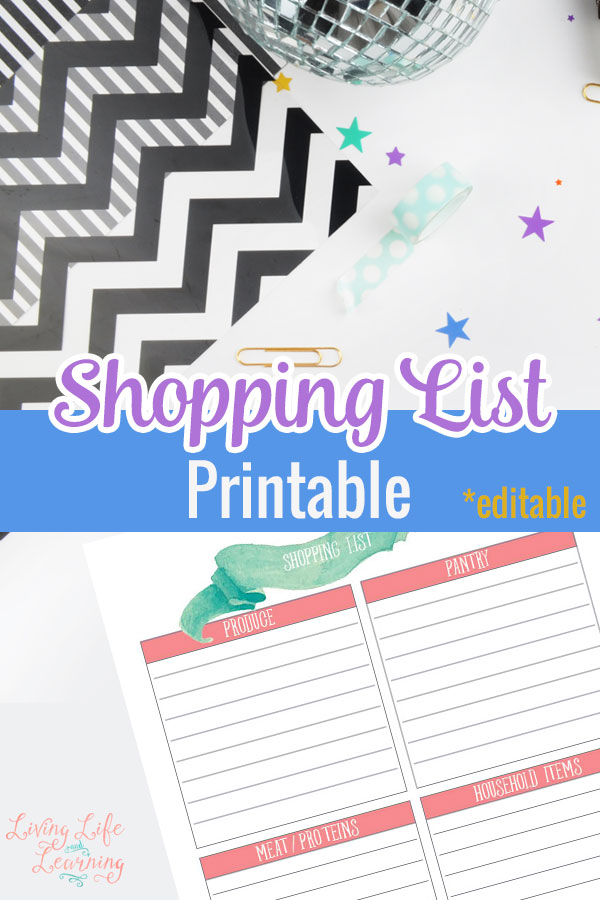 Get the Shopping List Printable Here >>
Want more planning printables for moms? See the other 9 printables in this series.
Get Weekly Updates
Taming the chaos of motherhood -
Subscribe and get a daily schedule printable