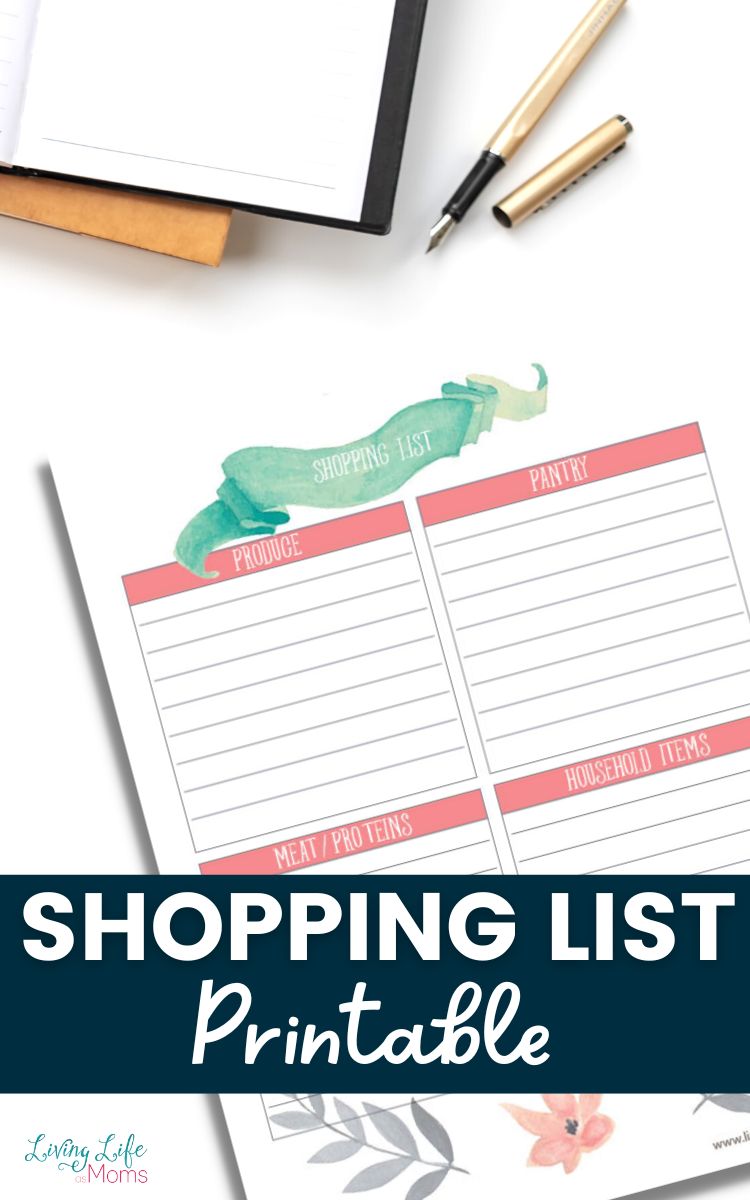 Who has gone to the store to get one thing, only to come out with ten things, not one of them being the thing you went to the store in the first place? Yep, me.
I literally do this every time I head to the store and this is why my shopping list printable goes with me every single time now. I can't take the chance of shopping without it because I'll literally forget everything that I went there to get.
Use me as an example and understand that's why you need a shopping list to go along with your meal plans! They save you time, money, and your sanity so you don't have to go back for a second trip. Do you know what happens if you have to go back to the store for another trip? You spend more money on stuff you don't really need.
Make a shopping list ahead of time, your wallet will thank you. Plus, you'll get into a habit that you'll appreciate more as well.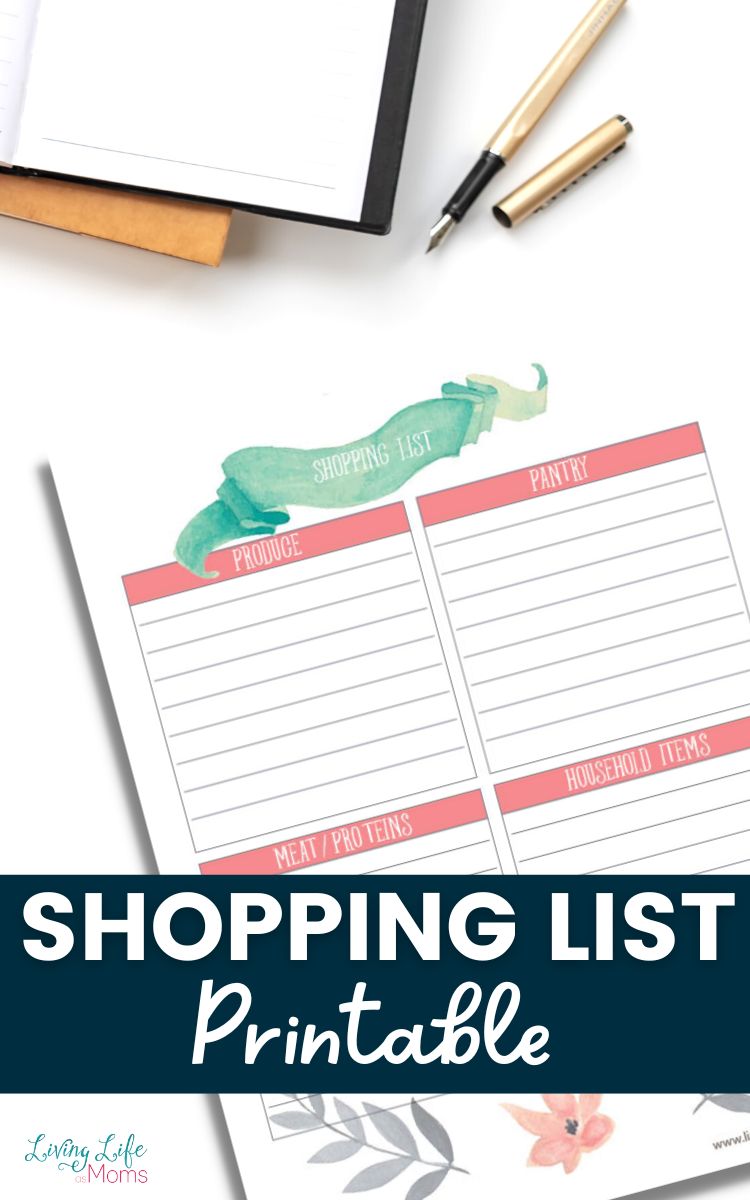 Recommended Magnetic Shopping List
Do you want your grocery list to be visible all the time? How about putting it in the fridge? Grab one of these grocery list magnet pads for refrigerators so you can update the list anytime.
Sweetzer & Orange FastCheck Grocery List Magnet Pad for Fridge. 6×9"
Sweetzer & Orange Grocery List Magnet Pad for Fridge. 7×10" Magnetic Notepad with Shopping List
Evercio Grocery List Magnetic Notepad for Refrigerator
Recommended Planner Printables
Kitchen Organization Planner Pages
These planner pages are perfect to keep your kitchen organized. The pack includes a shopping list, favorite recipes, meal planning pages, pantry inventory, and more!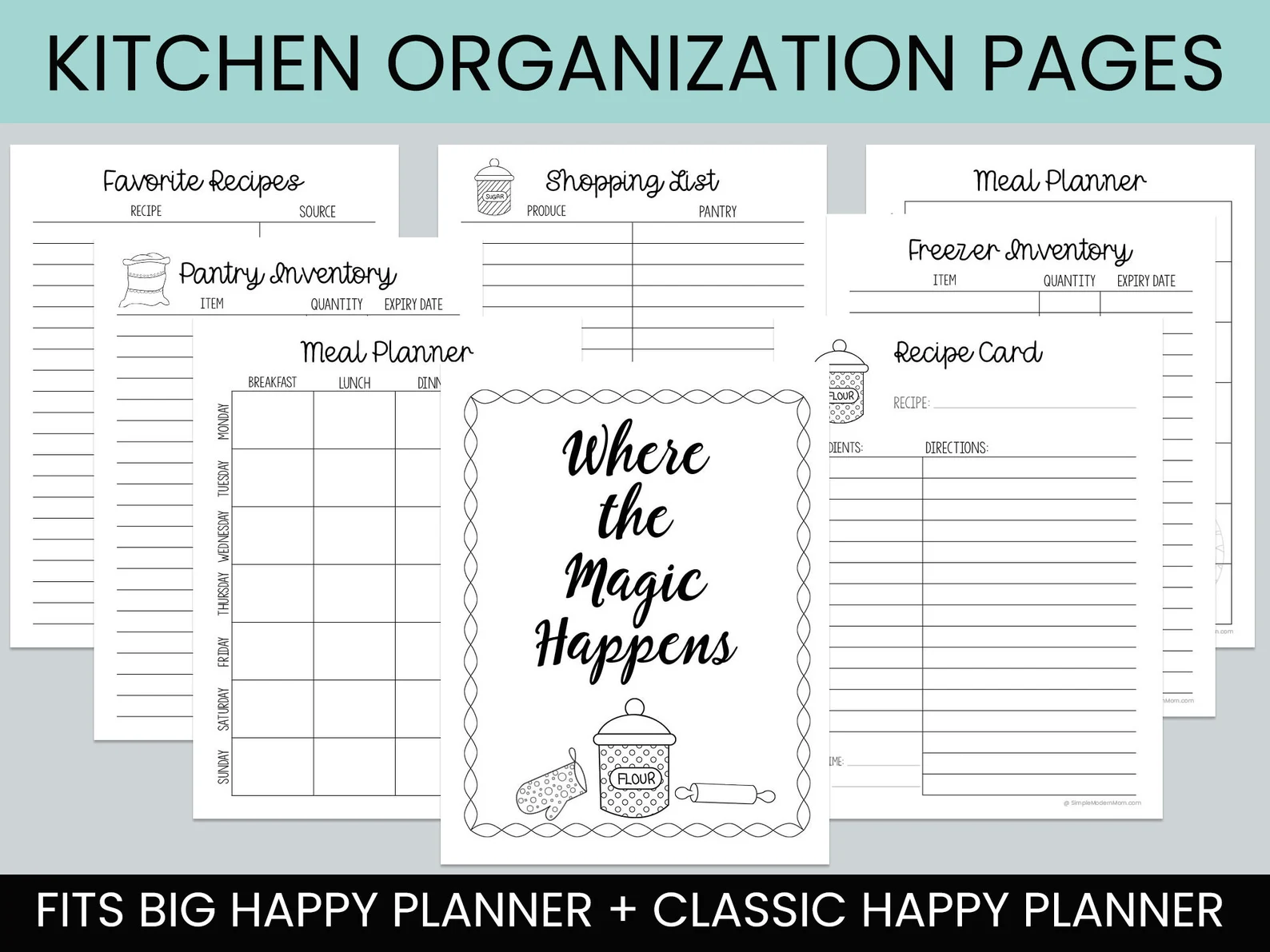 Printable Weekly Menu Planner and Grocery List
Plan your menu for the week and have a list of ingredients to buy with these printables.
Shopping List Printable
When it comes to having a shopping list printable, I've got you covered. I know that we all operate a bit differently but I'm hopeful that everyone can find a use for this.
I've added a shopping list printable as well as an editable one. I've organized by type of product so you'll likely find the items in the same area. I know if I leave the produce section without getting everything I need, I'll forget it by the time I come back to the front of the store.
How to use this shopping list printable
There's really no right or wrong way to use this shopping list so find an acceptable use for you.
Some ways that you can use it are as follows:
Break it up into sections and keep track of it that way
You may not need or want to buy everything on this shopping list printable but it's your choice to shop how you want.
Print off several copies and have it in your car
I literally love to have copies of this everywhere. I never know when I'm going to remember something that needs to be added to the list so if I have one in my purse or in my car, I can easily write down the item to remember for later.
Then, when I head to the store, it's right there for me, ready to use.
Give everyone in your family their own list
While this might seem a little far fetched, it would at least give you an idea of the food items that everyone in your family is wanting. Instead of taking them with you to the store, you would then use their shopping lists as guidance to get them some of the items that they want.
As long as you're using this printable, you're good to go! It's a super simple way to hold you accountable and keep your shopping and on track of the items that you need. You'll find that the more you use this printable, the fewer the items that you forget.
Don't forget to download the shopping list printable here!
Want more planning printables for moms? See the other 9 printables in this series.
More Printables for Moms
Weekly Meal Planning Printables
Planner Printables by Scattered Squirrel