Mouth-Watering Nutella Popcorn Recipe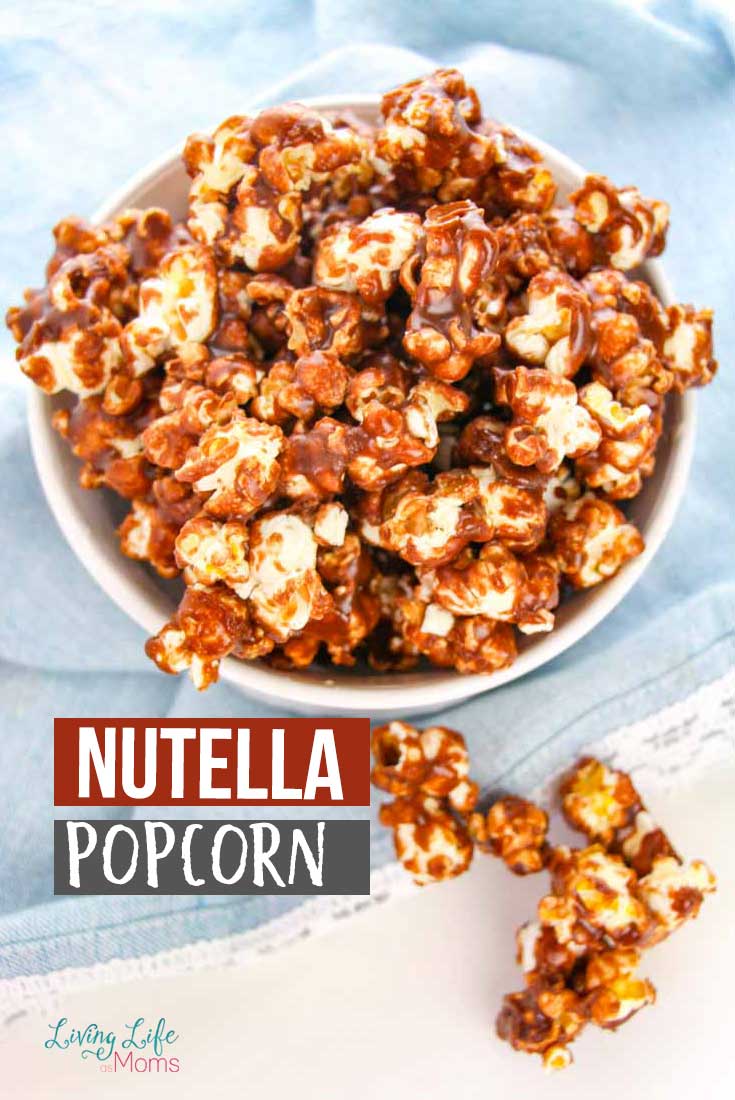 If you love the taste of Nutella, you're going to go crazy over this Nutella Popcorn. One handful and you'll be grabbing more with both hands.
When it comes to creating a delicious taste and flavor, you don't want to miss out on this popcorn recipe. Not only does it pack a huge taste, but it's also so simple and easy to make.
Perfect for a night of sitting around and watching a movie or as a fun dessert treats for an afterschool snack. And for more popcorn recipes, check out these mouth-watering popcorn recipes you've got to try.
The great part about this recipe is that it's not sticky and messy to eat!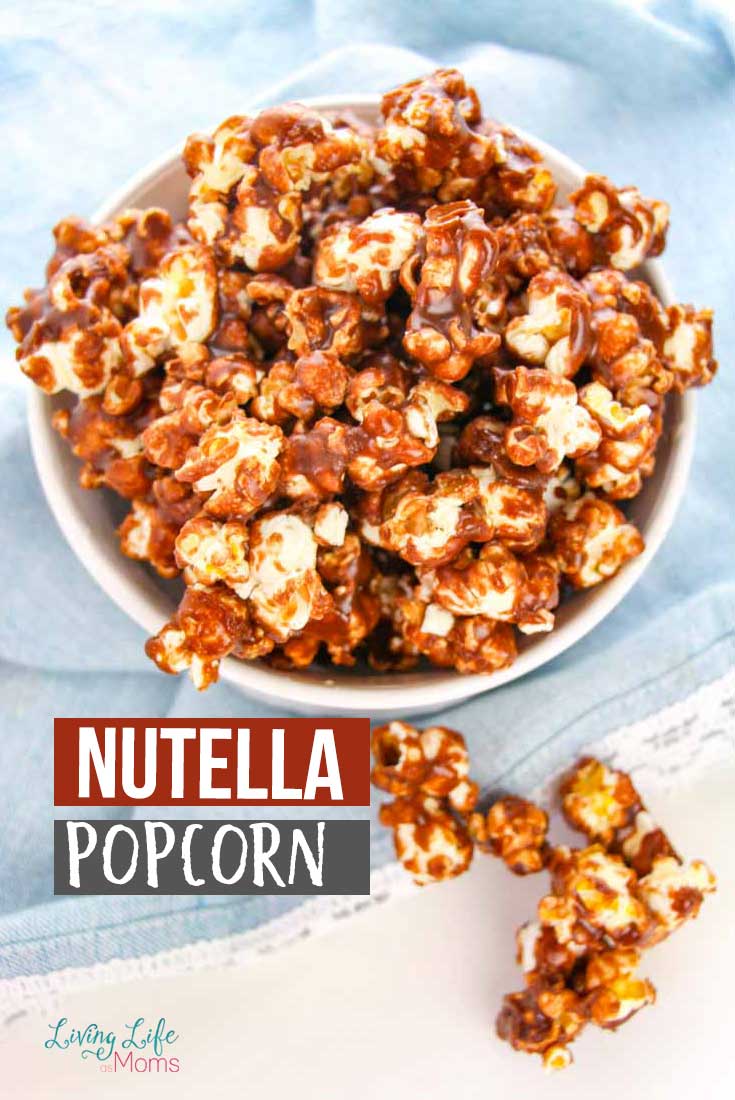 Recommended Popcorn Dishes
Enjoy popcorn with the best of them with any of these popcorn bowls so you can enjoy a super simple snack with the family.
Pusheen by Our Name is Mud "Snack Bowl" Stoneware Bowl

Glass Salad Bowl Set of 3 Transparent Serving Bowl Pyrex Prep Bowls All Purpose Serving Bowl Great for Soup Salad Popcorn Snack Fruit Pasta Oatmeal

Sweese 104.104 Porcelain Bowl – 42 Ounce for Cereal, Salad and Popcorn – Set of 1, Red

Cuisinart CTG-00-MPM, Microwave Popcorn Maker, One Size, Red

Greenandlife 8pcs/35 ounce Microwave & Dishwasher Safe PP Bowls, Cereal Bowls, Snack Bowls, Lightweight & Unbreakable, Non-toxin, Kids,Toddler & Adult 8 inch 4 Assorted Colors (PP Large 8)

Popcorn Bowl, GSL82, Vintage, White, Retro Styled REPRODUCTION of old-time bowl with old-time Blemishes and Distressed Touches throughout

Nutella Popcorn
Who says that popcorn can't be fun and delicious? Take your popcorn to a whole other level and make this delicious Nutella Popcorn. One bite and you may never want to have your popcorn any other way.
All you need are a few simple ingredients to get started. (Make certain to scroll to the bottom for the full recipe!)
As you can tell from the picture below, one of the key points to this recipe is that once you add the corn syrup and sugar into a pan, you need to keep stirring continuously so that all the sugar disappears. This step might take several moments but it's key it making that "caramel" look nice and smooth.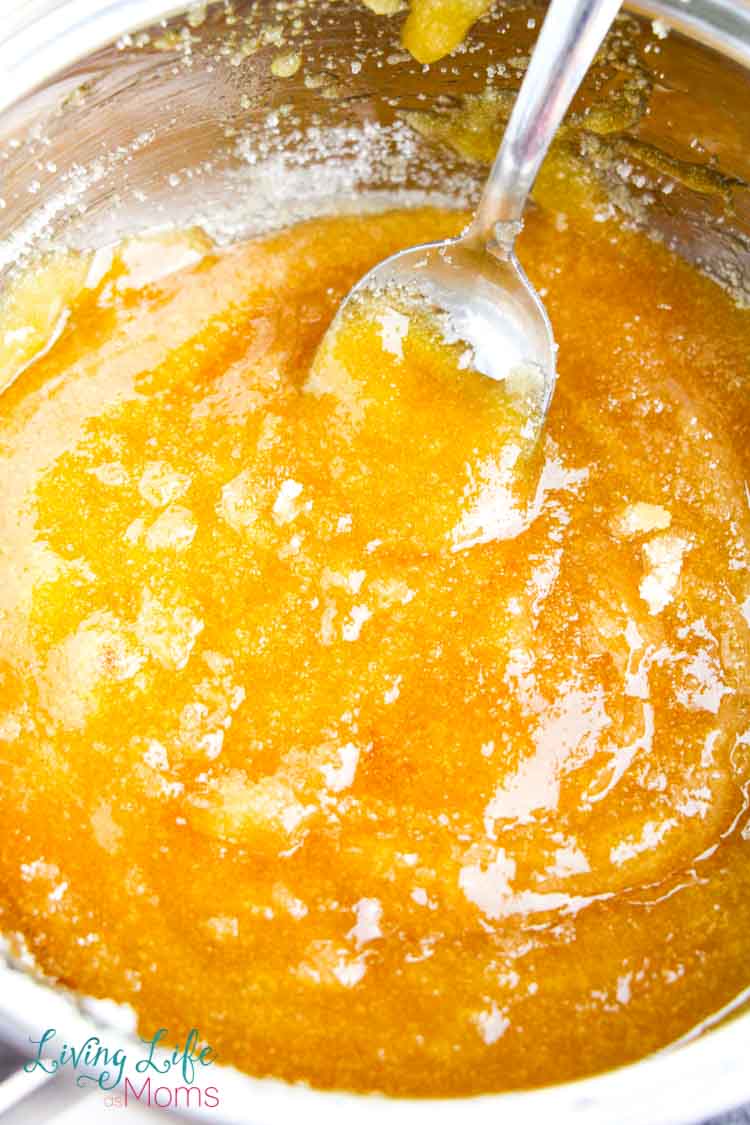 Don't forget to let the younger kiddos join in on the fun in the step of adding in the Nutella. It's a messy job, but someone has to do it.
Help them scoop it out and into the hot saucepan carefully, and then give them the perk of "cleaning" out the measuring cup with their tastebuds. Isn't being a kid so much fun?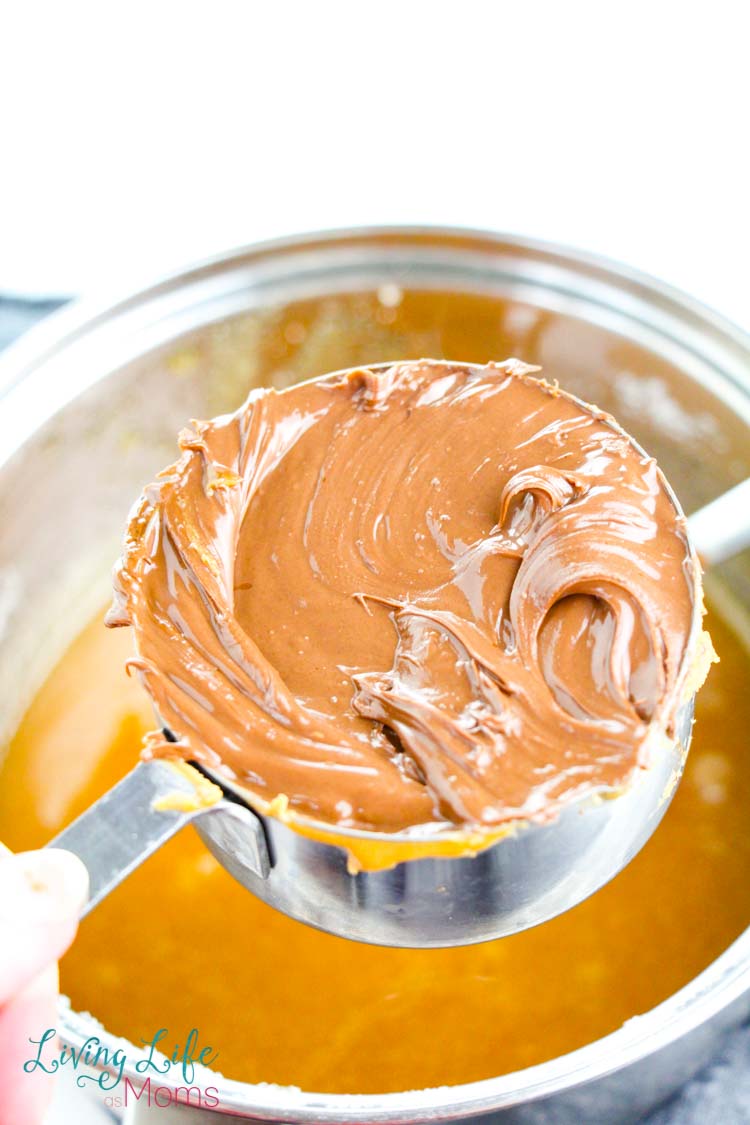 Combining the Nutella with the corn syrup and sugar will create quite a delicious smell. Make certain that you continue to stir so it has a rich, creamy consistency to add to your popped popcorn.
As soon as it's all mixed together, you're going to want to dump it on top of your popcorn. Be careful in this process as you don't want to get burnt.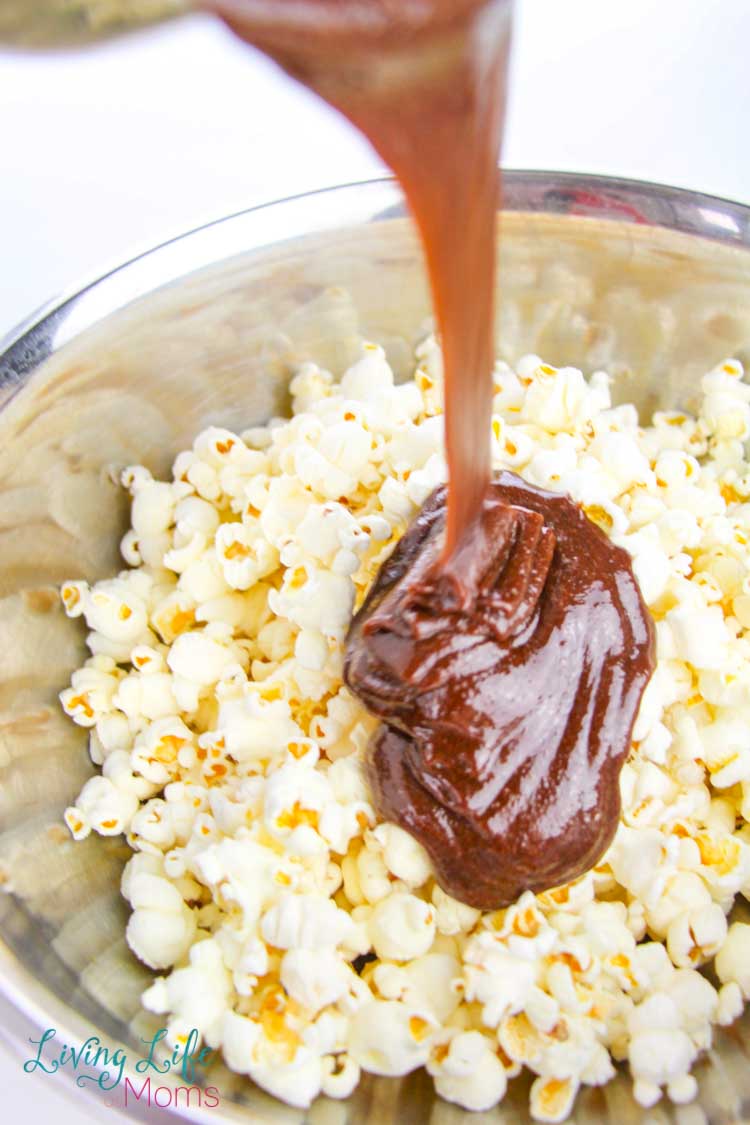 Stir with a spoon and then it needs to be spread out and sit.
This is the hard part…knowing that your delicious Nutella Popcorn is done but not ready for a bite.
Be patient, friends. I promise you that it's 100% worth the wait!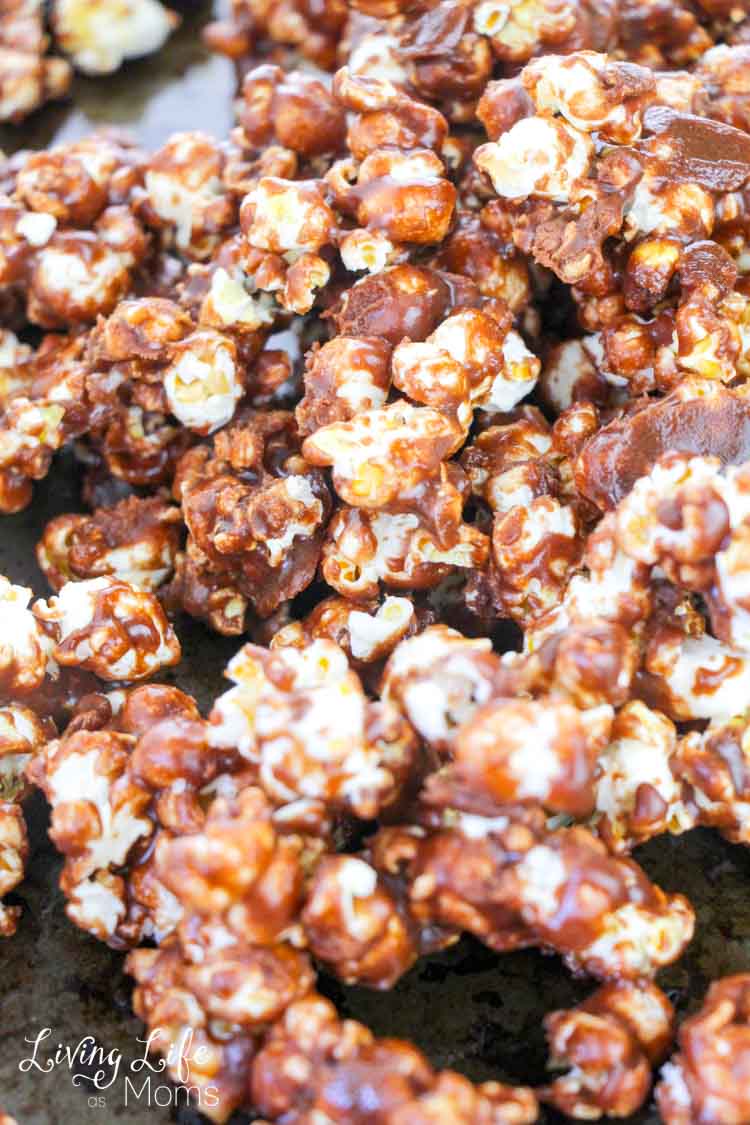 Enjoy your own bowlful of this delicious treat!
Don't even try popcorn that isn't air popped, you'll will not regret getting your own popcorn popper, beats that microwave popcorn anytime.
Hot Air Popcorn Poppers for Home, 1200W Popcorn Maker Machine for Healthy Snack, No Oil Needed (Red)

iFedio Hot Air Popper Popcorn Maker with 20 Bags, 1200W No Oil Needed and Removable Lid to Popping Corn Kernels with Melt Butter Easy to Clean for Family Gathering (Red)

Hamilton Beach Electric Hot Air Popcorn Popper, Healthy Snack, Makes up to 18 Cups, Red (73400)

Original Microwaveable Silicone Popcorn Popper, BPA Free Collapsible Hot Air Microwavable Popcorn Maker Bowl, Use In Microwave or Oven (Red)

Popcorn Maker, 1200W Fast Hot Air Popcorn Popper with Measuring Cup and Removable Container, Great for Family Gathering, Easy to Clean, Oil-Free & Low-Fat Healthy Snack, Red

West Bend 82505 Stir Crazy Electric Hot Oil Popcorn Popper Machine Offers Large Lid for Serving Bowl and Convenient Storage, 6-Quart, Red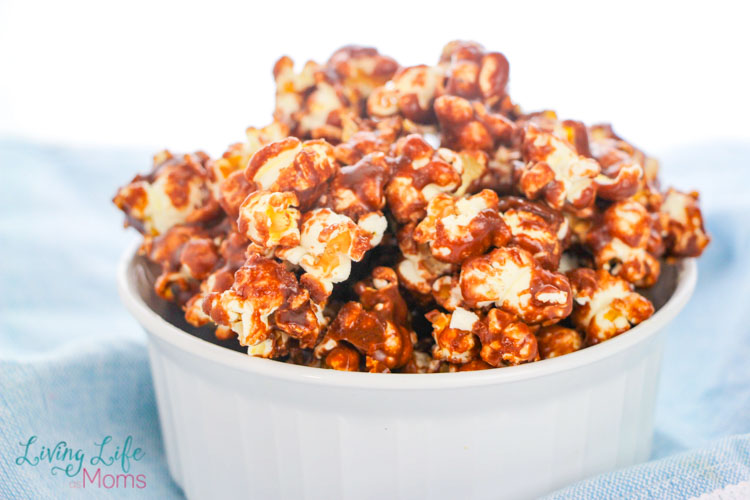 And get ready…you're not going to be able to stop at just a bite. Your bowl will be empty before you even know what happened!
It's just a smart move to go ahead and make a second batch right from the very start. That way you don't have to worry about being disappointed when your first batch runs out.
Nutella Popcorn
Total Time:
4 hours
20 minutes
You'll love the taste and flavor of this Nutella Popcorn.
Ingredients
6 Cups of popcorn
1/2 Cup of corn syrup
1/2 Cup of Nutella
1/2 Cup of white sugar
Instructions
Pop your kernels in the air popper if possible. If not, butter-free microwave popcorn is a good alternative.
Next, take a cookie sheet and spray with cookie oil.
Then, pour the corn syrup and white sugar into a saucepan on over medium heat on the stove.
Stir all the time until you no longer see any sugar. The mixture should also look like caramel in color and this will take about 3-4 minutes to obtain.
Add in the Nutella and continue to stir. Cook for another minute before taking off the heat.
Once removed, immediately dump the Nutella mixture over the popcorn and stir.
Once done, take the popcorn and spread it out in a single layer on a cookie sheet.
Leave it alone and let it sit for 4 hours or until it's no longer sticky to the touch.
Once done, you can break it up into smaller pieces. Store in an airtight container.
More Popcorn Recipes to Try: